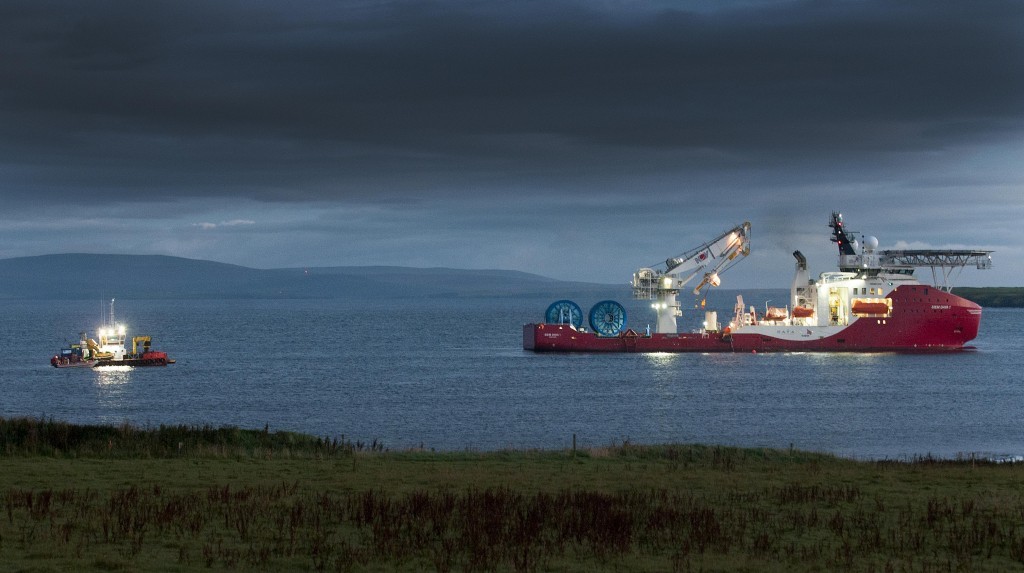 First Minister Nicola Sturgeon unveiled MeyGen – the world's largest free stream tidal power project today.
The scheme includes 1.5MW turbines, which weigh almost 200 tonnes each.
The ceremony took place on the Nigg quayside where the first fully assembled turbine, standing 15 metres tall and with blades 18 metres in diameter, was unveiled by the First Minister.
She said: "I am incredibly proud of Scotland's role in leading the way in tackling climate change and investment in marine renewables is a hugely important part of this.
"MeyGen is set to invigorate the marine renewables industry in Scotland and provide vital jobs for a skilled workforce, retaining valuable offshore expertise here in Scotland that would otherwise be lost overseas. Highly skilled operation and maintenance jobs will also need to be carried out locally, providing strong local employment opportunity for rural areas.
"There is no doubt that the eyes of the world are on this project which is why the Scottish Government's investment is so crucially important."
Watch one part of the project be assembled below. Or read more here.