As Hillary Clinton and Donald Trump gear up for their third and final debate ahead of next month's presidential vote, Energy Voice takes a look at their energy positions according to their own websites.
Clinton has said, if successful, on day one as president she would set "two ambitious goals".
1.The United States will have more than half a billion solar panels installed across the country by the end of Hillary Clinton's first term.
2.The United States will generate enough clean renewable energy to power every home in America within ten years of Hillary Clinton taking office.
Her website reads: "The next decade will be decisive for our transition to a clean energy economy and our ability to meet the global climate crisis. The two goals Clinton announced are part of a comprehensive energy and climate agenda that she will lay out over the coming months.
"By achieving these goals we will:
"Expand the amount of installed solar capacity to 140 gigawatts by the end of 2020, a 700% increase from current levels. That is the equivalent of having rooftop solar systems on over 25 million homes.
Add more power generation capacity to the grid than during any decade in American history, from a combination of wind, solar, hydro, geothermal, and other forms of renewable electricity.
Prevent thousands of premature deaths and tens of thousands of asthma attacks each year, meet our national and international climate targets, and move our economy along a path towards deep decarbonization by 2050."
She has committed to fight efforts to roll back the Clean Power Plan – a strategy which is aimed at reducing carbon pollution.
She will also launch a "Clean Energy Challenge", which is anchored by four strands.
Her website reads:
"1. Climate Action Competition: Competitive grants and other market-based incentives to empower states to exceed federal carbon pollution standards and accelerate clean energy deployment.
2.Solar X-Prize: Awards for communities that successfully cut the red tape that slows rooftop solar installation times and increases costs for businesses and consumers.
3.Transforming the Grid: Work with states, cities and rural communities to strengthen grid reliability and resilience, increase consumer choice and improve customer value.
4.Rural Leadership: Expand the Rural Utilities Service and other successful USDA programs to help provide clean, reliable, and affordable energy, not just to rural Americans but to the rest of the country as well.
"As part of the Clean Energy Challenge, Clinton will ensure that every part of the federal government is working in concert to help Americans build a clean energy future. This includes:
"1.Transmission Investment: Ensure the federal government is a partner, not an obstacle, in getting low-cost wind and other renewable energy to market.
"2.Solar Access: Overcome barriers that prevent low-income and other households from using solar energy to reduce their monthly energy bills.
"3.Tax Incentives: Fight to extend federal clean energy incentives and make them more cost effective both for taxpayers and clean energy producers.
"4.Public Lands and Infrastructure: Expand renewable energy on public lands, federal buildings, and federally-funded infrastructure, including an initiative to significantly increase hydropower generation from existing dams across the US.
"5.Innovation: Increase public investment in clean energy R&D, including in storage technology, designed materials, advanced nuclear, and carbon capture and sequestration. Expand successful innovation initiatives, like ARPA-e, and cut those that fail to deliver results."
Clinton's strategy includes a final five points.
"1. Energy and Climate Security: Reduce the amount of oil consumed in the United States and around the world, guard against energy supply disruptions, and make our communities, our infrastructure, and our financial markets more resilient to climate-related risks.
"2.Modernizing North American Infrastructure: Improve the safety and security of existing energy infrastructure and align new infrastructure we build with the clean energy economy we are seeking to create.
"3.Safe and Responsible Production: Ensure that fossil fuel production taking place today is safe and responsible, that taxpayers get a fair deal for development on public lands, and that areas that are too sensitive for energy production are taken off the table.
"4.Coal Communities: Protect the health and retirement security of coalfield workers and their families and provide economic opportunities for those that kept the lights on and factories running for more than a century.
"5.Collaborative Stewardship: Renew our shared commitment to the conservation of our disappearing lands, waters, and wildlife, to the preservation of our history and culture, and to expanding access to the outdoors for all Americans."
Trump has promised to "unleash America's $50trillion in untapped shale, oil, and natural gas reserves, plus hundreds of years in clean coal reserves". He has said shale energy production could add two million jobs in seven years.
His website details Trump's energy vision.
"Make America energy independent, create millions of new jobs, and protect clean air and clean water. We will conserve our natural habitats, reserves and resources. We will unleash an energy revolution that will bring vast new wealth to our country.
"Declare American energy dominance a strategic economic and foreign policy goal of the United States.
"Unleash America's $50 trillion in untapped shale, oil, and natural gas reserves, plus hundreds of years in clean coal reserves.
"Become, and stay, totally independent of any need to import energy from the OPEC cartel or any nations hostile to our interests.
"Open onshore and offshore leasing on federal lands, eliminate moratorium on coal leasing, and open shale energy deposits.
"Encourage the use of natural gas and other American energy resources that will both reduce emissions but also reduce the price of energy and increase our economic output.
"Rescind all job-destroying Obama executive actions. Mr. Trump will reduce and eliminate all barriers to responsible energy production, creating at least a half million jobs a year, $30 billion in higher wages, and cheaper energy."
His "vision" would be translated into an 'America First energy plan', which he outlined during a speech in North Dakota.
He said: "American energy dominance will be declared a strategic economic and foreign policy goal of the United States.
"America has 1.5 times as much oil as the combined proven resources of all OPEC countries; we have more Natural Gas than Russia, Iran, Qatar and Saudi Arabia Combined; we have three times more coal than Russia. Our total untapped oil and gas reserves on federal lands equal an estimated $50trillion.
"We will become, and stay, totally independent of any need to import energy from the OPEC cartel or any nations hostile to our interests.
"At the same time, we will work with our Gulf allies to develop a positive energy relationship as part of our anti-terrorism strategy.
"We will use the revenues from energy production to rebuild our roads, schools, bridges and public infrastructure. Cheaper energy will also boost American agriculture.
"We will get the bureaucracy out of the way of innovation, so we can pursue all forms of energy. This includes renewable energies and the technologies of the future. It includes nuclear, wind and solar energy – but not to the exclusion of other energy. The government should not pick winners and losers. Instead, it should remove obstacles to exploration. Any market has ups and downs, but lifting these draconian barriers will ensure that we are no longer at the mercy of global markets."
Those are the candidates' views, according to their own websites. What are yours?
Recommended for you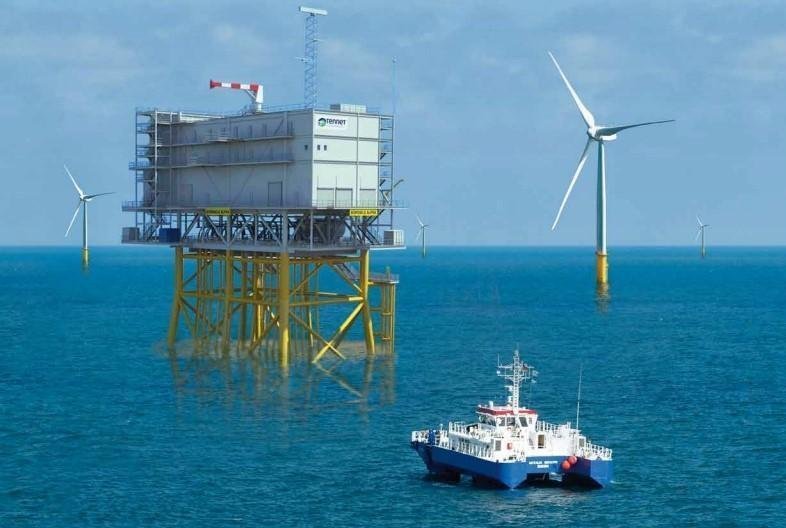 Petrofac and Hitachi Energy team up for offshore wind