Leading energy and engineering employer SSE launched a video titled: 'Women in Engineering at SSE' in aid of International Women in Engineering Day (INWED), which commenced on an annual basis in late-June.
Head of Inclusion and Diversity for SSE, Rosie Macrae says: "Some of the myths that still exist in 2017 about women in engineering are just not true. Our film explores some of them and hopefully puts them to bed so the next generation of girls can feel confident engineering is a real career choice for them." "The energy industry is currently facing two significant employment challenges; a skills shortage and a stark lack of diversity. If it wants to be in a position to compete in the future it needs to take action now and we hope this film can play a small part in inspiring future young females to consider a career in engineering."
According to statistics from the Global Energy Talent Index, only 12% of the energy/engineering workforce are female and SSE see this lack of female representation as an opportunity for the industry to combat the skills shortage and offer the sector's businesses a significantly wider talent pool when recruiting.
"Through our inclusion and diversity programme we're aiming to contribute not only to change in our own organisation but across the energy industry and society as a whole." MacRae adds.
The diversity themed movie, which features a young girl drawing what she would describe as an engineer (a male worker in a hard hat) has been supported by diversity in engineering associations such as the Women's Engineering Society (WES).
Benita Mehra, President of the Women's Engineering Society (WES) says: "To make societal change, we need to ensure we have a mix of people from all backgrounds and ages whose combined creativity will enable us to come up with the best possible solutions to tackle the problems we face in this ever-demanding world."
"WES is here to provide a voice for women wanting to take an equal part in today's technical and engineered world. We are delighted to support SSE in this activity to promote women in engineering."
In relation to the new diversity film, SSE also operates a gender pay gap-combatting policy called 'In, On and Up', which aims to introduce a high number of skilled female professionals into the SSE workforce and ensure that the barriers women can face entering an engineering environment are prevented and progression is encouraged.
According to SSE, its graduate and apprenticeship programmes are regularly assessed to allow gender diversity to be continuously supported, and through ongoing analysis of our 'In, On, Up' strategy, SSE is committed to making the necessary changes, especially in STEM, to create a fairer society.
SSE were among the first of the UK's energy giants to publish its gender gap, something not required from these companies until 2018.
To watch SSE's latest diversity video: 'Women in Engineering at SSE' click here.
Recommended for you
X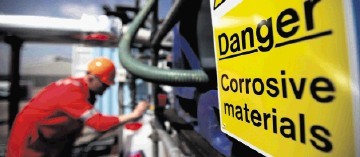 North-east carbon capture feasibility study begins amid criticism