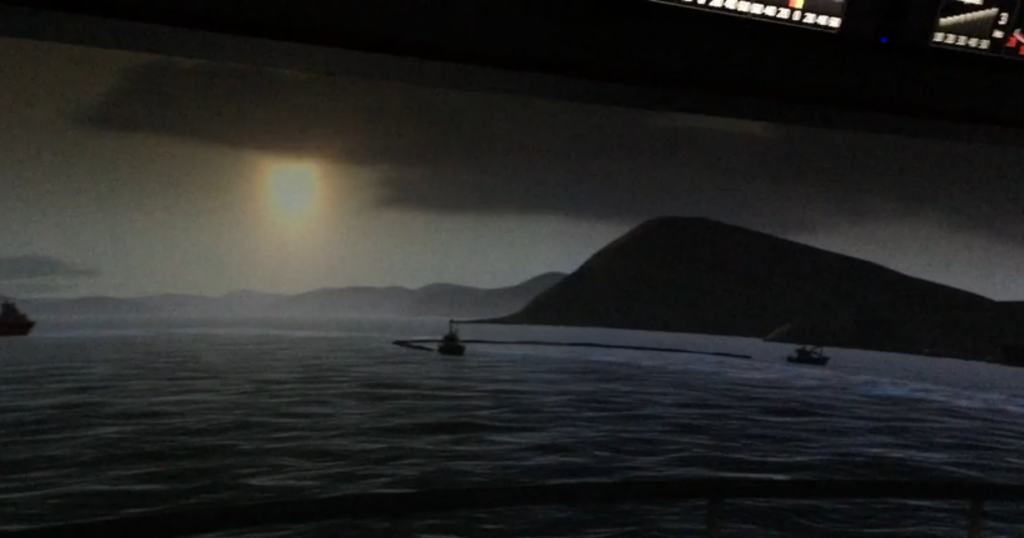 This footage shows how onshore and offshore personnel will be able to train and exercise for oil spills.
The North Cape Maritime Training Centre in Honningsvåg  in Norway now contains the world's only oil spill simulator where onshore and offshore personnel isolated or together, can train in the tools and stages of oil spill combating operations.
It has been created by Aptomar together with Transas in close cooperation with the North Cape Maritime Training Centre in Honningsvag.
Lars Solberg, founder and chief sales and marketing officer of Aptomar, said: "This is the world's most advanced oil spill combating simulator centre. It offers life-like training on all the operational parts of the combating value chain.
"By training in this environment, where situations and scenarios can be played and re-played, more oil can be combated, faster, and at a lower cost, during a real oil spill situation."
The oil spill combating simulator centre upgrade has been developed by Aptomar, and its partner Transas, with the support of Eni Norge, Statoil, Gdf Suez E&P Norge, OMV Norge and the Norwegian Coastal Administration, through a joint industrial project (JIP).
The companies Rutter and Miros have supplied their oil spill detection systems for the simulator centre.
Watch the videos below.