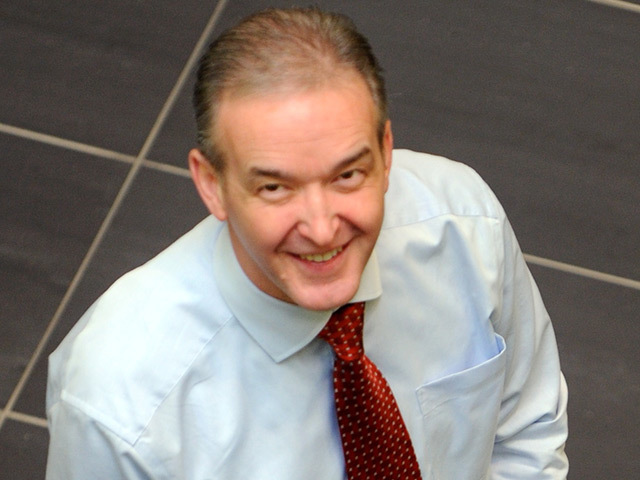 Robin Watson's career boils down to two things – adventure and family.
Growing up on the west coast of Scotland, his appetite for adventure was shaped by the wide expanse of the neighbouring sea.
He quickly joined the merchant navy before later transitioning into the oil and gas sector.
In the midst of his career climb he met and married his wife and according to Wood Group's new chief operating officer, his business success is a credit to his firm family foundation. For him, one could not exist without the other.
Energy Voice sat down with the newly promoted executive in his first sit-down interview since the confirmation of his move for its latest instalment of The Journey.
Robin discusses how he manages risk, making tough industry firsts, the challenges the service sector currently faces and what it was like to lead one of the biggest service companies in the global sector.
Watch the full interview below or browse our highlight clips based on topic.
Robin discusses growing up on the west coast of Scotland, cutting his teeth in the merchant navy, and what it was like to work during the country's "de-industrylising" era of the 1980s.
Robin discusses crossing over into the oil industry.
Robin discusses the effects of the Piper Alpha tragedy on the wider sector.
Robin talks about getting the call from Wood Group, what motivated him to enter the service sector, thinking like an operator, working with Sir Ian Wood, the acquisition of PSN and the headwinds the company has faced.
Robin reveals the first call he made after being named the chief operating officer, the critical gains he wants to achieve over the coming year and combating falling oil prices.
Robin discusses the crucial gains the service sector needs to make to remain robust, taking tough industry firsts, managing risk, why five-year outlooks are unrealistic in upstream oil and gas and Wood Group PSN's shift to the US.
Robin discusses never intending to end up where he is now, the importance of family, learning how to make philosophical decisions and offers advice to budding leaders.
Recommended for you

Wood boss Ken Gilmartin champions UK North Sea expertise