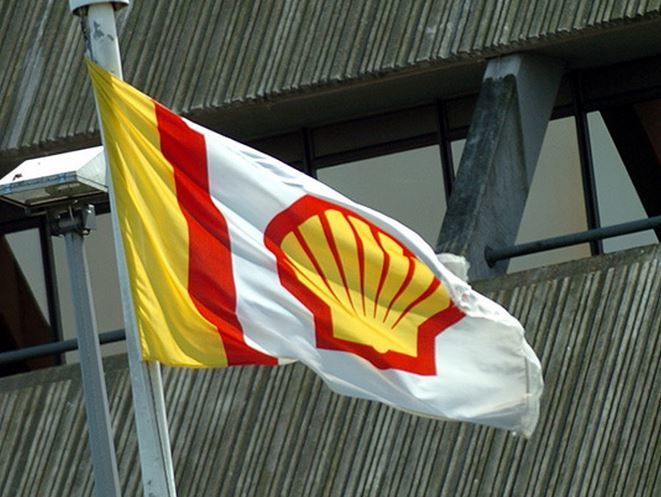 This footage demonstrates how the Pieter Schelte vessel, which is thought to be the largest ship ever built, will lift and remove the Brent Delta topside from the North Sea.
Earlier this week, it was revealed oil giant Shell would take launch a consultation on one of the most significant and complext decommissioning projects on the Brent Delta.
It is one of four rigs which on the field 115 miles north-east of Shetland, which has been producing since 1976.
Shell will launch a 30-day public consultation later this month on the first stage of the programme. If approved, the company will press ahead with the removal of the 23,500 ton Brent Delta topside next year, kick-starting a push to decommission North Sea infrastructure.
Currently only 10% UK North SEea installations, pipelines, wells and terminals have been decommissioned. Meanwhile expendiutre on breaking up past0its-use infrastructure is set to become a £40billion industry in the next 25 years.
The Pieter Schelte vessel, which was recently renamed Pioneering Spirit by All Seas, will lift and remove the topside in one piece. The unit will then be shipped to the Able UK recycling facility at Seaton Port, Teesside, where Shell claims 97% of the unit will be recycled and sold for scrap metal. It is estimated the topside will take nine months to dismantle and will create 100 jobs in the deprived area.
The Teesside location was chosen as the main site for the entire Brent decommissioning project last year following a review of 130 locations in ports around the North Sea.
But the removal of the topside is only the first step in decommissioning Brent Delta.
Although evaluation of the Brent field decommissioning plan has been under review in earnest since 2007, Shell is still currently evaluating how to decommission the legs and concrete storage cells – the "gravity-based structures" – that will remain once the topside is removed.
A second plan will focus on decommissioning of Brent Delta's legs, the three other installations – Alpha, Bravo and Charlie, as well as 140 wells and 28 pipelines.
Shell said the second decommissioning programme for the remaining infrastructure in the Brent field will be submitted when it is confident the proposals are "safe, technically achievable, environmentally sound and financially responsible".
Alistair Hope, Shell's Brent Decommissioning Project Director, described the decommissioning "as the most difficult project in Shell today".
The Brent Delta has three concrete legs that weigh 300,000 tons each. Meanwhile there are 64 "gravity base structures", which stored oil and gas and which remain full of oily sediment. Each of these has the capacity to hold the equivalent of four Olympic-sized swimming pools and are 170 ft high sunk at depths of 460 ft.
Brent Delta ceased production in 2011 and Brent Alpha and Bravo stopped in November. Shell says it has achieved 99.5% of the field's "economically recoverable reserves", although production from the field continues through Brent Charlie.
For more videos click here.