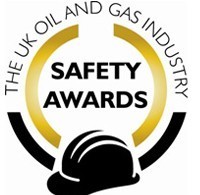 The UK Oil and Gas Industry Safety Awards finalists are ready to be announced exclusively on Energy Voice.
Established in 2010, the awards celebrate the work done by staff and companies to make offshore operations ever safer.
The event is jointly organised by Step Change in Safety and Oil & Gas UK.
Last year, nine awards were presented to companies and individuals for their dedication to health and safety in the offshore industry.
An additional category has been created this year to recognise the sharing of best practices by companies.
There were over 100 nominations to the UK Oil and Gas Industry Safety Awards, jointly organised by Oil & Gas UK and Step Change in Safety, with Maersk Oil as principal sponsor.
Selection of the finalists for the April 29 ceremony was undertaken by previous winners, elected safety representatives and senior leaders from across industry.
Les Linklater, executive director at Step Change in Safety, and Oil & Gas UK's Health, Safety and Employment Issues director Robert Paterson reveal the finalists in all six categories below.
To see who the finalist's are in the Safety Leadership category watch the video below:
To see who the finalist's are in the Safety Representative of the Year category watch the video below:
To see who the finalist's are in the Innovation in Safety category watch the video below:
To see who the finalist's are in the Workforce Engagement category watch the video below:
To see who the finalist's are in the Occupational Health and Hygiene category watch the video below:
To see who the finalist's are in the Sharing and Learning category click watch the video below: