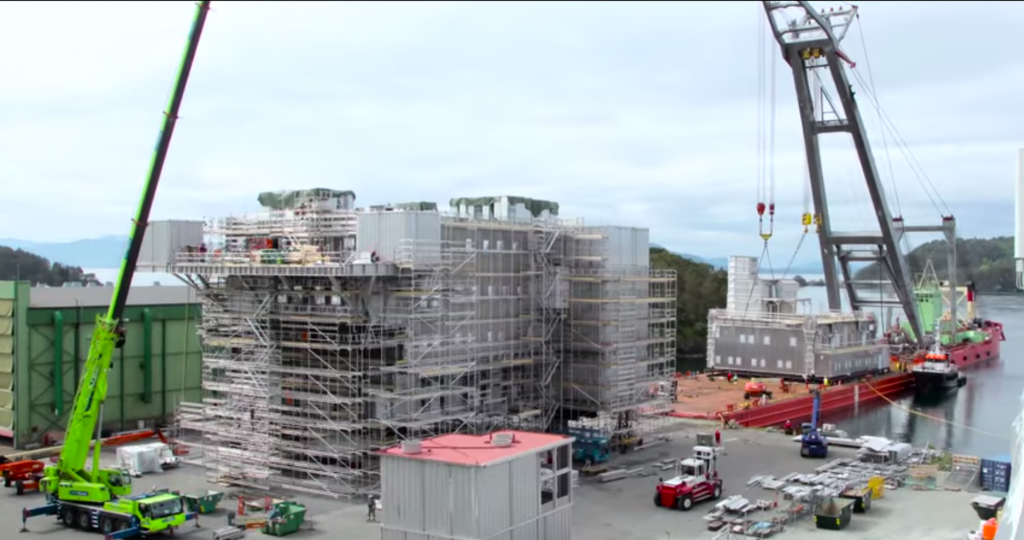 This time-lapse footage shows the second module of the Gina Krog living quarter being lifted into place.
It was built by Aluship in Poland and was placed onto the first module, which was built at Apply Leirvik in Norway.
Operator Statoil has recently installed the steel jacket for the platform in the Norwegian part of the North Sea.
The second module weighed 212 tonnes and the barge was transported to Norway by the tugboat Boa Odin.
The heavy lift vessel Uglen performed the operation.
The Gina Krog field is one of several megaprojects currently in execution operated by Statoil.