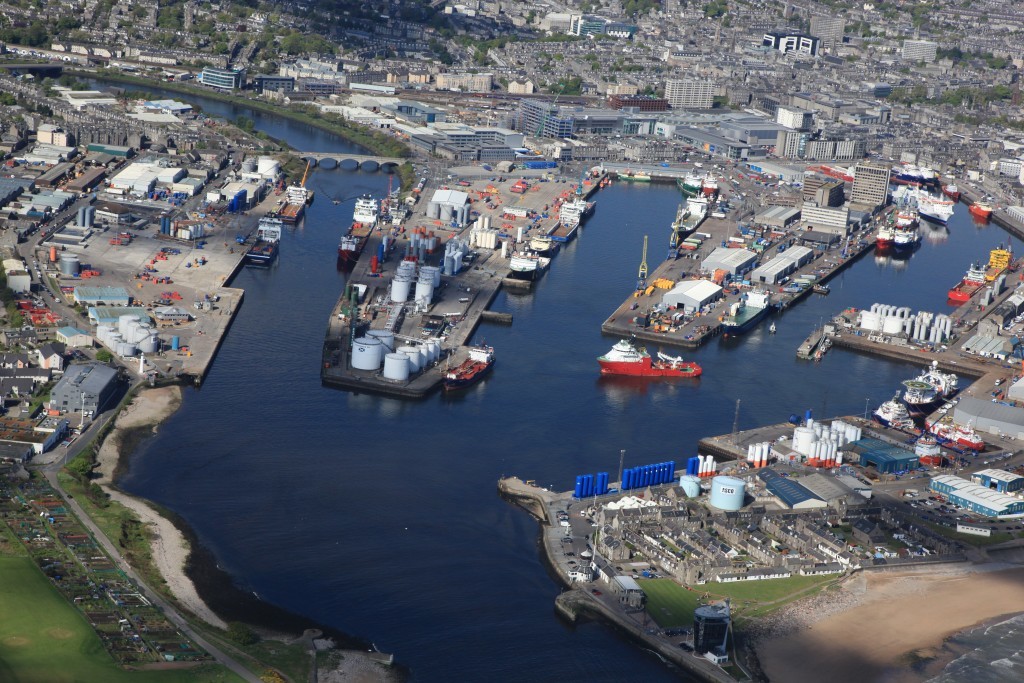 The chief executive of Aberdeen Harbour said the port expects to feel the biggest bite of the oil price decline in the final quarter of this year.
Speaking to Energy Voice after reporting a steady first half of the year, Colin Parker said: "We look after a lot of the production side which has continued to do well.
"It's more on the exploration activity side that we have felt the fall and we expect that to continue.
"There's inevitably going to be a slowdown later on this year and beginning of next year as some the projects that would have gone ahead before the oil price drop are pulled."
Right now the harbour is facilitating projects that were sanctioned before the Brent dip.
However, Parker insisted the harbour, which has been regional keystone for 800 years, was diversifying itself away from the risk of being a one-stop shop.
The Aberdeen Harbour board recently embarked on a public campaign to expand its remit.
The expansion into neighbouring Nigg Bay would allow the port to accommodate 4,000 passenger cruise liners – a steep increase on the 400 headcount it can now handle per ship.
"There are ports in Scotland that expected to have 90 vessels like that next year and we had 10 this year," Parker said.
"Most of those are very small ones because the cruise ships are bigger than we can accommodate."
The expansion would also allow the harbour to support the North Sea's decommissioning work.
"There's potentially £50billion worth of work out there and it's about making sure the harbour can support that," he said.
But for the harbour leveraging that £50billion prize comes down to size.
As the industry grew, the habour saw the major supply ships it was once built to accommodate demoted to support vessels.
Parker added: "There will be some slowdown in activity. We have spoken to our friends and to our clients in oil and gas who are feeling the effects.
"But we've been there before. I think this one is a bad one but at the end the day oil and gas production will continue to be here for years to come.
"The harbour remains a key part to the north-east economy and continues to thrive and is planning for the future."
Part of the planning process includes carrying out rigorous, round-the-clock test on a model harbour expansion. The vetting process considers dozens of scenarios and factors as the harbour mounts a bid to extend its remit.
Watch the video to see more.