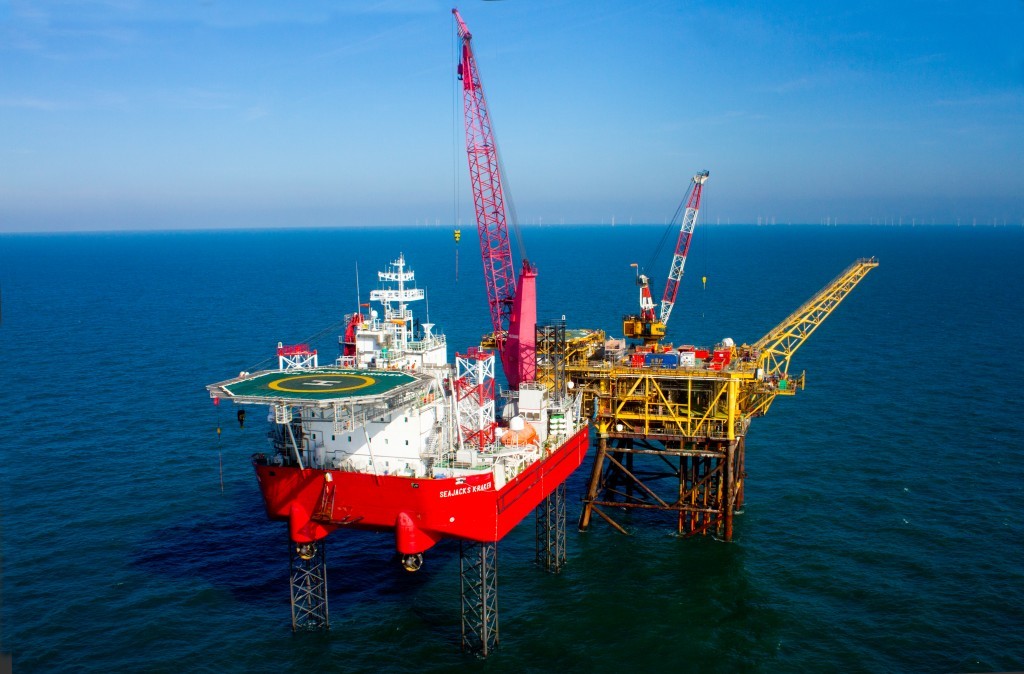 Everyday teams of offshore workers are "walking to work" on North Morecambe platform in the East Irish Sea.
The £16million project being undertaken by Centrica Energy involves installing new equipment to use the high pressure of the nearby Rhyl field to boost production from the wells in the North Morecambe field.
Watch the video of one worker using a Go-Pro to give a real-life view of the walk to work the platform's offshore workers do everyday.
Teams use a gangway each day, which is connected by the Seajacks Kraken jack-up barge, to the platform.
In addition to this the average shift worker takes 20,000 steps per day offshore, amounting to 10 miles in distance.