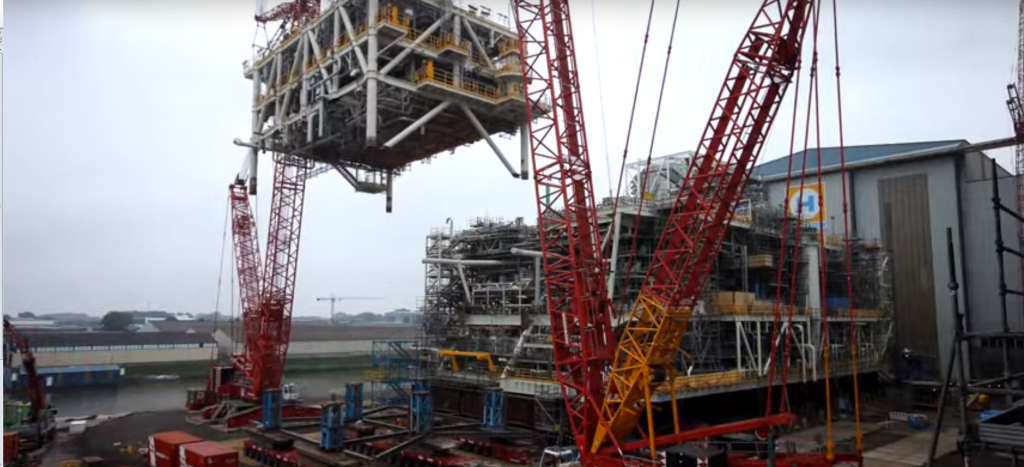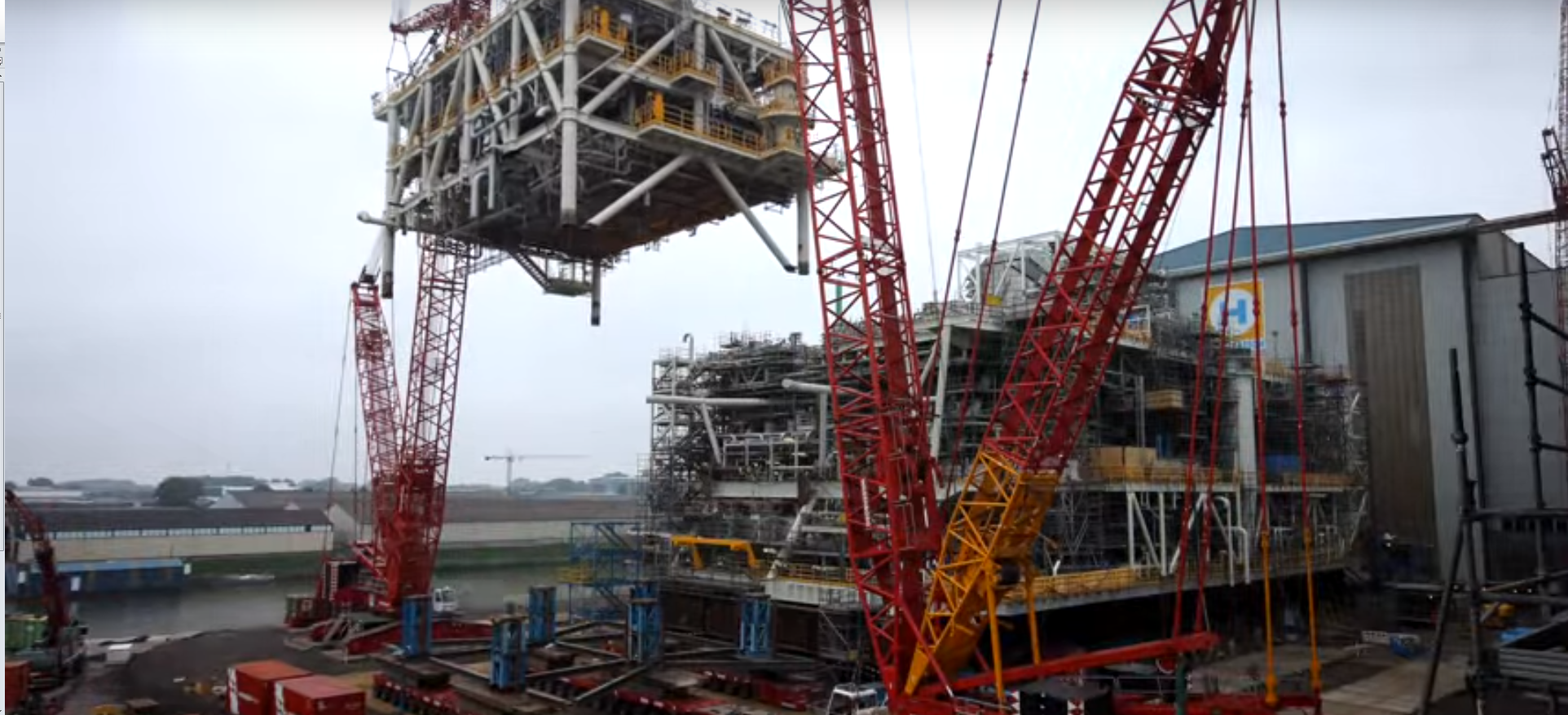 This incredible footage shows Talisman Sinopec UK's Montrose topside being constructed at Heerema's fabrication yard in the Netherlands.
The facility was awarded the contract for the fabrication of the 8,500 tons Montrose BLP tospides destined for the UK North Sea two years ago.
The topside has a length of 75 metres, a width of 44 metres and a height of 40 metres.
Watch the footage of the construction below.