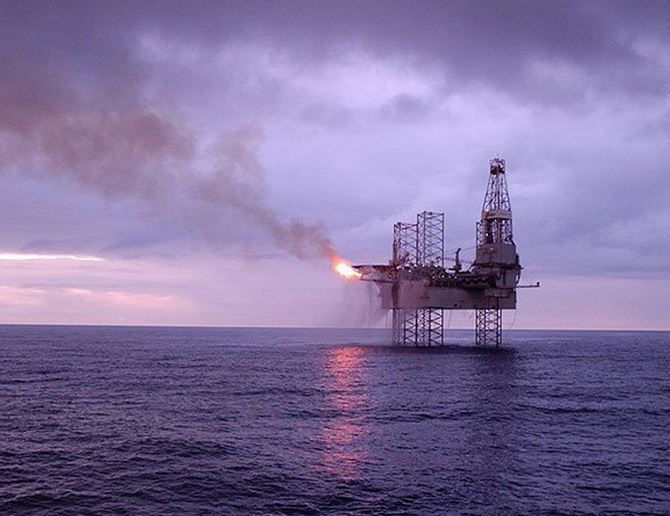 The founding director of WellSense has had the opportunity to see some of the designs he's been involved in turned into multimillion pound products.
Dan Purkis said the oil and gas opportunity offer young designers and innovators an opportunity unlike other sectors to create complete systems that can be used by major companies across the globe.
He has also received recognition multiple times in the Offshore Achievement Awards, which he describes as the "Oscars" of the oil and gas industry.
Purkis has been involved in winning a number of emerging technology awards over the past two decades.
He said: "It is the most fabulous and interesting industry to be in. One of the best things for me as an engineer is you're able to go from the initial concept, design, manufacture, testing and right through to the final product and you'll actually see your products being run offshore and going in oil wells and being turned into multimillion pound product lines and it's your concepts.
"If you work in the aerospace industry you might get to design the handle that winds down the wheel.
"If you're in the automotive industry you might get to design the wheel nut.
"In the oil industry it's possible to design a complete system and see that delivered and working. It's absolutely amazing."
A great example of Purkis' work was an award more than a decade ago for SmartWell.
At the time, he was working for a company called PES (Petroleum Engineering Services), which led the way in the development of a technique used for controlling an oil well remotely in a multizone environment.
Purkis added: "The product line developed by PES and renamed as Well Dynamics, has gone on to be a multimillion pound product line for Halliburton. If you go to their stand at any of the shows you will see all those products lined up on display.
"If you look at them, it's interesting because three quarters of those products were designed by me and my team when we were ay Halliburton."
Purkis continues to develop new technologies in the industry.
He added: "Innovation and cost efficient technology is absolutely key this is the future, this is the way of being able to reduce our costs by accepting there are new technologies out there.
"It's interesting because if you look outside the industry that's where most of the emerging technology is happening.
"The oil industry is quite slow to adopt technology. One of the most fruitful areas to find technology is to go outside the industry into the military, into aerospace, into aeronautics and
bringing some of the techniques in.
"It allows you to do things that have never been done before and produce benefits for the end customer."