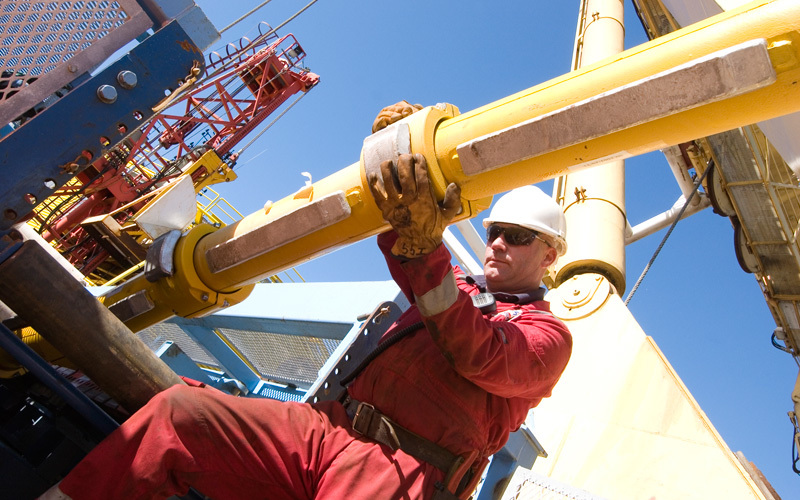 Aberdeen floating production solutions specialist Amplus Energy Services has teamed up with offshore project management, engineering and construction major Technip to develop marginal fields in the North Sea.
Much of the estimated remaining UKCS reserves base of up to 24billion barrels oil equivalent is inaccessible using existing infrastructure and given that there are literally hundreds of mini-fields to potentially tap, compact, low-cost, autonomous production systems would appear to offer a solution.
This is why Amplus has developed a dynamically positioned, compact floating production, offloading and storage (FPSO) vessel, also why Technip has been drawn to the challenge.
This isn't pie-in-the-sky stuff. The team behind the Amplus VPU vessel have prior experience, both in the development of BP's pioneering hybrid production/shuttle (SWOPS) tanker Seillean (Bee) and reviewing the capabilities of the compact FPSO BW Athena now producing the UK sector Athena field for operator Ithaca.
The duo are already jointly evaluating two potential projects – one in the West of Shetland sector, the other in the Central North Sea.
Moreover, Energy understands that an order for the first 153m Amplus Versatile Production Unit (VPU) could be placed early next year.
The price tag for the standard version is expected to be around $220million.
The 200,000 barrels capacity vessel has been specifically designed to meet the rigorous safety and environmental conditions of the North Sea, but is also suitable for projects in other areas of the world such as West Africa, Gulf of Mexico, Brazil and South East Asia.
It has been evolved from proven DP FPSO technology and disconnectable production riser turret system (DTS).
It helps too that, in March this year, the UK's Oil & Gas Technology Leadership Board revealed that its three priorities for 2015 were technologies to improve recovery from small finds, innovations in well construction and advances in inspection methods to manage ageing facilities' integrity.
Learnings from the Seillean and Athena BW (ex Crystal Sea) incorporated into the VPU are as follows:
The Seillean operated using a single rigid riser system and this would be too technically restrictive for current North Sea client requirements. The Amplus VPU is therefore fitted with a disconnectable turret buoy system capable of supporting six x 6-inch flexible risers and three control umbilicals. This offers clients the capability and flexibility to support water injection, gas lift, gas injection, electric and hydraulic downhole pumps, gas export and so-forth.
The disconnectable turret buoy offers the flexibility of disconnecting the VPU as part of a planned shutdown to return to port to pick up additional process modules, carry out maintenance or prepare to move to its next well site.
The disconnectable turret buoy has been designed to quick release in around 30 seconds should an emergency arise. This therefore alleviates risk of damage to a client's field subsea architecture, something that has happened with two conventional FPSO's in recent years, causing long term loss of production and costing significant amounts of money to re-instate the fields to full production.
The Amplus team reviewed the BW Athena prior to finalising their VPU design and concluded the new vessel should be of DP3 capability so as to completely remove the significant costs of mooring a conventional FPSO . . . something that most small reservoirs in the North Sea cannot afford.
They concluded too that oil storage capacity should be 200,000 barrels versus about 60,000 barrels for the BW Athena, which in its original guise as the well test vessel Crystal Sea was one of two 100m sisters built during the 1990s. The other was the mini-FPSO Crystal Ocean. The aim of the VPU's additional storage capacity is to reduce the number of shuttle tanker runs and contribute to cost containment.
Watch the video below:
The final learning from the Seillean and BW Athena is that Amplus has decided to incorporate tri-fuel engines into the VPU design. This means that the ship can be operated by off-taking associated gas from a client's well. This in turn has two significant benefits in that this approach is expected to reduce the VPU's operating costs to an "extremely low level". It also removes/significantly reduces the requirement for flaring, which in turn also reduces costs to the client while apparently minimising emissions to zero in most fields. In the event that a field being produced does not have any associated gas, then the VPU can run on crude oil from a client's wells or burn marine fuel oil.
Amplus managing director, Ian Herd, said of the project thus far: "We have already invested more than $5million in the development of our VPU and it has been specifically designed for small/medium sized fields or as an early production system on larger fields.
"Working alongside such a global leader as Technip to support the subsea infrastructure brings immense benefits to Amplus and offers the industry a strong collaboration to get these smaller fields developed.
"Our VPU design coupled with Technip's vast worldwide expertise in subsea infrastructure is a winning combination offering a strong, reliable and cost effective option for the industry."
Speaking for Technip, its UK MD Bill Morrice said: "With the industry facing uncertain times, we are constantly striving to provide our clients with innovative technologies as well as smart and cost-effective solutions to meet the world's energy challenges.
"This collaboration with Amplus is exciting and is a positive news story for the industry as a whole, and one which we hope will open new avenues for challenging field developments."
Collaborations such as the one between Amplus and Technip in the UK will undoubtedly contribute to a productive and sustainable long-term future for the UKCS, while providing a cost effective development solution to deliver challenging projects on budget and on schedule.
Launched in 2008, Aberdeen company Amplus has a management team with over 100 years combined knowledge of the oil & gas industry. Directors are Ian Hird, Stewart Risk, Norman Wood and Nigel Cheshire who work with up to 25 contractors as required.
The company claims a vast understanding of field development life cycle and is focussed on developing innovative solutions to access uneconomic or stranded reserves.
Recommended for you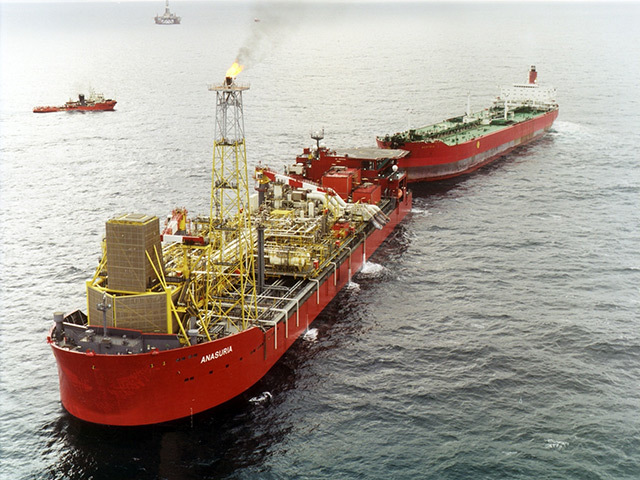 Hibiscus expects Anasuria FPSO production woes to roll into 2022