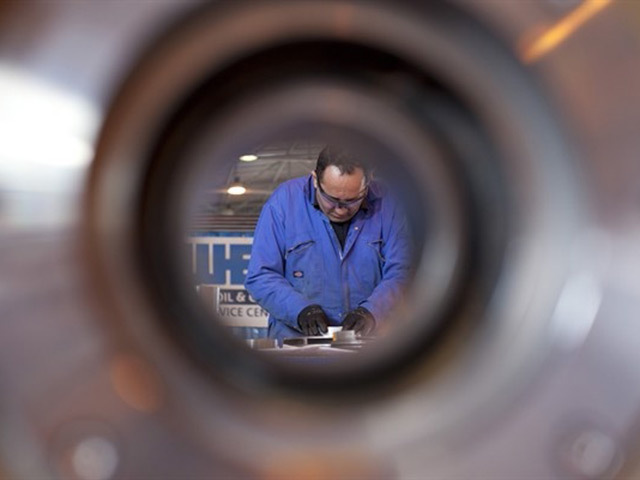 Weir Group has announced it is preparing to exit its struggling oil and gas business, bringing uncertainty for 50 Aberdeen jobs.
The Scottish engineering giant said during its full year results it is now focussed on "becoming a mining technology pure play" and is "looking for opportunities to maximise value from the oil and gas division at the right time".
Within that are 50 jobs across two sites in Aberdeen from its pressure pumping business.
It comes as the Glasgow-headquartered firm took a £546million write-down on its oil and gas business which is primarily focussed on the North American shale industry.
The impairment contributed to a total group pre-tax loss of £379million in 2019, down from an £18m profit in the previous year.
Revenues increased 7% on a constant currency basis to £2.6billion, with 80% of that coming from its ESCO mining and Minerals divisions.
Chief executive Jon Stanton said: "Market dynamics have changed with shorter cycles and higher levels of volatility leading to a very different financial profile to our mining businesses.
"Our focus is now on becoming a mining technology pure play and we are looking for opportunities to maximise value from the Oil & Gas division at the right time."
Mr Stanton said that Weir will "continue to manage the business with a long-term perspective", which means continuing investment in technology to drive improvements in its market share.
However, he added, Weir is taking steps to make sure it is "ready to capitalise" on the oil and gas segment when the time is right.
Weir's pressure pumping business in Aberdeen is split across two sites in Portlethen and Dyce.
A spokesman said that they form "part of the O&G division where we are looking to maximise value at the right time".
Weir said 2019 had seen oil and gas operators prioritising cash flow, leading to an "accelerated downturn" in the second half of the year, compounded by "already over-supplied pressure pumping markets".
The firm said the excess capacity saw North American fracking equipment "cold-stacked and cannabilised for consumables".
Alasdair Ronald of consultancy Brewin Dolphin said: "The decline of the North American oil and gas market over the past 12 months has been offset to a degree by the growth of its minerals and ESCO divisions, but the company has still swung to a significant loss.
"There are opportunities to enhance its aftermarket offering and geographical diversification – but, perhaps more importantly, Weir needs to move towards higher-margin and recurring sales which should place it on a more secure footing.
"Regardless, there is more for management to do to reassure investors that Weir is sufficiently protected from the volatility of oil and gas and, more generally, heading in the right direction."