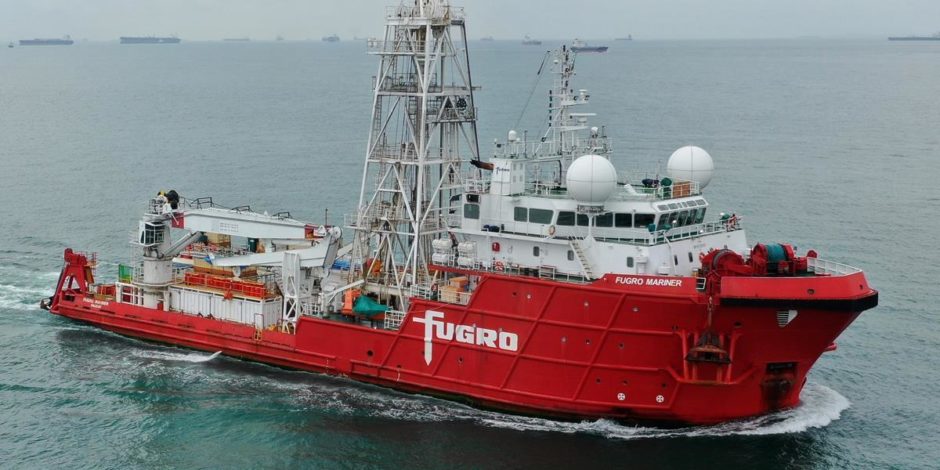 Fugro is forecasting further revenue growth this year after delivering a "clear improvement" in its results.
The Dutch geo-services firm reported revenue for 2021 of £1.21 billion, a 5.8% increase on the previous year's figure of £1.16bn.
Earning before interest, tax, depreciation and amortisation (ebitda) increased to £146 million driven by activities in Europe-Africa and Americas.
Fugro chief executive Mark Heine praised the company's employees for engineering a "resilient performance" built on cost control, operational delivery and early signs of improved pricing.
He said: "Considering the impact of the pandemic throughout the year, I am particularly grateful for the unwavering commitment and flexibility of Fugro's employees to delivering high quality services to our clients.
"The resilient performance was a combination of strict cost management, operational delivery, and early signs of improved pricing, particularly driven by a tightening supply market and new digital Geo-data solutions. We successfully advanced our digital technology journey focused on robotics, remote, analytics and insights."
Looking ahead Fugro expects an increase in revenue in offshore wind, infrastructure and water markets, as well as modest growth in oil & gas.
It has also acknowledged the need to manage any impacts of the pandemic, inflationary pressures and a tight labour market.
To support its ambitions and the company's "transformation agenda", capex is estimated to be around £83.49m.
Mr Heine said: "In a rapidly changing world with an increasing need for insightful Geo-data, our services are more relevant than ever. The energy transition, climate change adaptation and sustainable infrastructure are at the heart of our strategy and we are well positioned to support clients with their transformation in light of these urgent global themes. By now, we generate 61% of our revenue in wind, infra and water. The strong growth, quality and composition of our backlog underline our ambition to further diversify in these growth markets.
"The positive market outlook reinforces our Path to Profitable Growth strategy. On the trajectory towards our mid-term targets, our 2022 management agenda is focused on the following topics: further implementation of our digital transformation, innovation and sustainability agenda, excellence in commercial and operational delivery; another step-change in safety and employee engagement and the roadmap to reach our net zero carbon emission ambition by 2035."