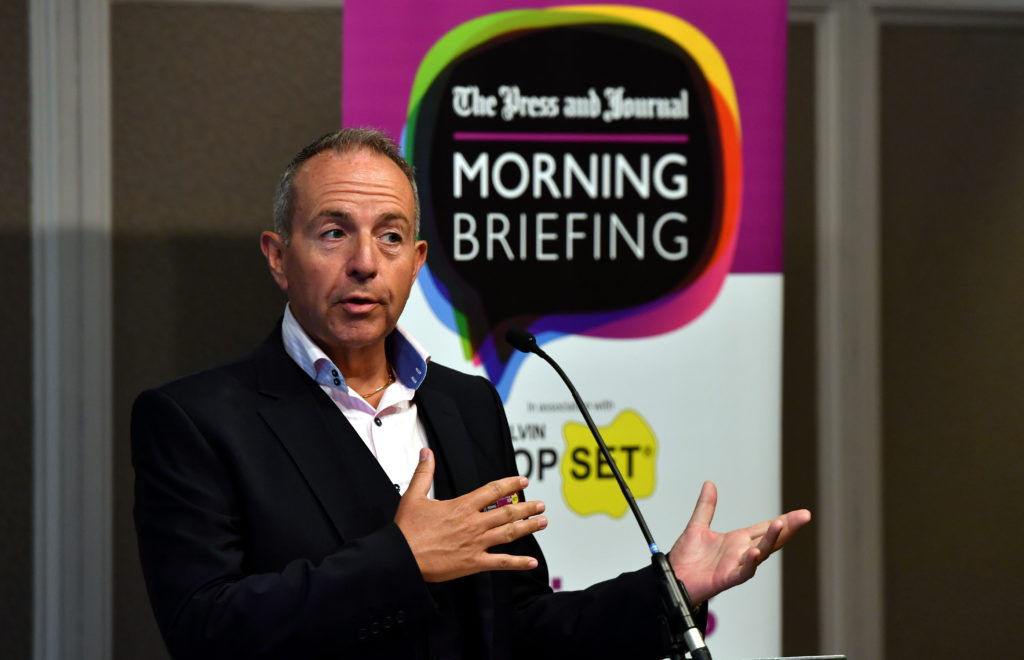 Budding entrepreneurs in the running to scoop a prestigious annual award have been announced today.
The 2019 Elevator Awards, a ceremony dedicated to celebrating the north east's business talent, are now in its 20th year and recognise entrepreneurial achievements, contributions to the north-east economy and innovative thinking.
Elevator, the largest provider of Business Gateway services in Scotland, working across three of the country's seven cities – Aberdeen, Dundee and Perth, has built its success by creating an entrepreneurial culture.
Professor Gary McEwan, CEO at Elevator, said: "At Elevator we encourage individuals to be brave with ambition, to think differently and drive change, which contributes towards building a profitable and sustainable local economy. Our awards, once again, highlight the north east as a pioneering, entrepreneurial and inspiring place.
"This year we saw a staggering number of high-quality entries from a wide range of sectors, testament to our region's tenacity and flourishing entrepreneurial spirit. I would like to congratulate all those who have been shortlisted for our 2019 awards, and l look forward to celebrating the winners at our ceremony in June."
Regional director of corporate and commercial banking at Royal Bank of Scotland, Mark Gall, said: "The Elevator Awards are the north east's most inspirational business event and recognise the outstanding talent that the region has to offer. The Royal Bank of Scotland is proud to support the awards for the 18th year in a row and celebrate the skill, diversity and ambition of all those nominated."
The 2019 Elevator Awards finalists are Eco Cup Ads, Innoflate Scotland and Texo Group for Most Promising New Business.
Beast Gear, SEM Energy and Viewport3 for Business Success Under 3 Years. 20/20 Project Management, Fyffe Moir and Pressure Test Solutions will be fighting it out for Business Success Over 3 Years.
The Innovation Award will be taken home by either AJ Equestrian, DeltaTek Global or Ecosse IP while Kaerlig Beauty, Rulana Events and The Wee Hemp Company will battle it out for the Spirit of Enterprise.
Charlie House, Gathimba Foundation and Sport Aberdeen are all in the running for the Enterprising Communities award and Ben Leonard, Daniel Crozier and Tristam Horn will compete for Emerging Entrepreneur of the Year.
Lastly Inspirational Mentor of the Year will be taken home by either Gary McDonald, John MacGillvray or Jonathan Smith.
Winners will be announced at the black-tie ceremony on Thursday, June 27 at Ardoe House.
Elevator works across Scotland to help facilitate the start-up, acceleration and growth of new and existing businesses through its unique delivery of Business Gateway services and a range of accelerator programmes.
Providing Business Gateway services across two Scottish regions – Aberdeen City and Shire and Tayside – Elevator supports around 20% of Scotland's Business Gateway start-up companies.
Through its Centres of Entrepreneurship in Aberdeen and Dundee, it offers a broad range of opportunities including its energy accelerator Grey Matters, its creative
Famous Grouse Ideas Centre Accelerator in Perth and its flagship and academic accelerators.