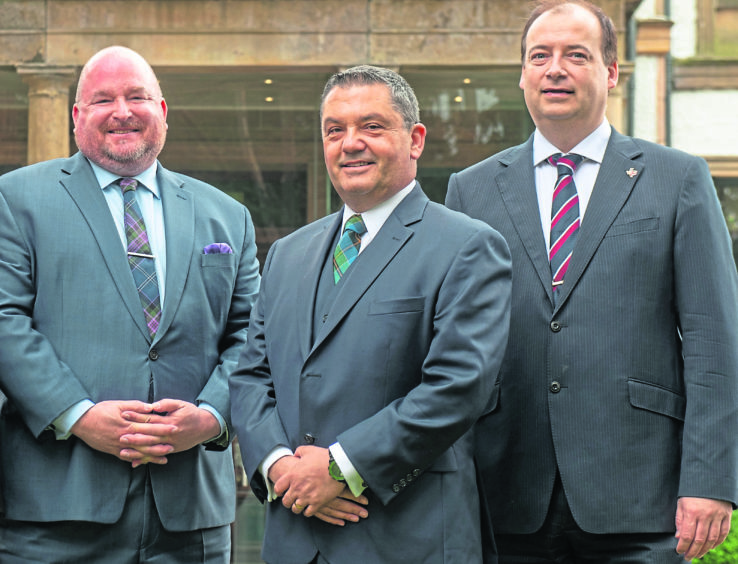 Two of the world's leading energy industry locations will collaborate on a unique event which will take place in Aberdeen for the eighth consecutive year in March.
Hosted by Granite PR, the annual Aberdeen-Houston Gateway has become a much-anticipated fixture on the business calendar, annually generating interest from both sides of the Atlantic.
In 2020, the event will be held in association with the Greater Houston Partnership and G-Tech Innovation Centre.
As two of the founder members of the World Energy Cities Partnership, Aberdeen and Houston have a long relationship which will be explored. One highlight will be the March 31 flagship Scottish showcase lunch at Aberdeen's Norwood Hall Hotel, a session which regularly draws an audience in excess of 120.
Commenting on plans for the 2020 Aberdeen-Houston Gateway, Jeffrey Blair, senior director, Europe, Middle East and Africa, at the Greater Houston Partnership, said:
"The relationship between Houston and Aberdeen goes back decades.
"For me, it goes back to 2014 with my first visit. For my work at the Greater Houston Partnership, the annual Aberdeen-Houston Gateway event provides me the perfect balance of reconnecting with people from the region as well as meeting new ones.
"My key message over the years is based around: What's happening now in Houston and what has changed since last year? This prepares Scottish delegates for attending OTC.
"Three years ago, a technology showcase was added and last year the programme expanded to include Dundee as well.
"The Gateway event keeps evolving – it is my premier networking event in the UK and it is an excellent event for any company or person, Aberdonian or Houstonian, wishing to learn more about each other's country, region, city or business."
Andy Grieve, of G-Tech Innovation Centre added: "I wish there had been something like Aberdeen-Houston Gateway before we made the move in 2005.
"Accessing a ready-made network and learning from someone else's mistakes is always cheaper and faster.
"We established G-Tech Innovation Centre to offer a low-risk industrial business space springboard into the Houston market so businesses can hit the ground running while climbing the learning curve of locating into this market."
To find out more about The Aberdeen-Houston Gateway, contact Brett Jackson via brettjackson@granitepr.co.uk
Recommended for you

Bigger in Texas: Can Aberdeen learn from Houston on energy transition?