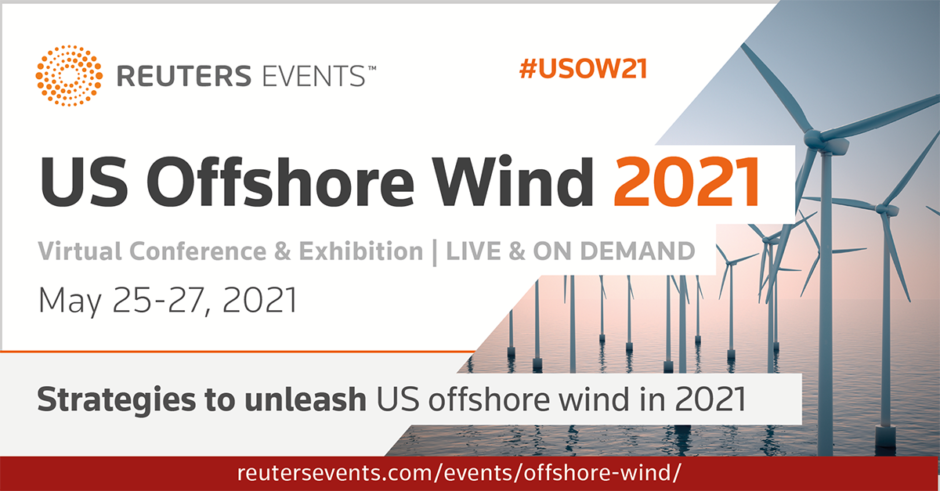 US offshore wind 2021 is America's largest networking hub for businesses that are looking to invest, find partners and secure contracts in multi-billion-dollar projects. Learn about supply chain opportunities, project announcements, regulatory updates, market developments, plus you will network with the key offshore wind decision makers that are leading the industry.
US Offshore Wind 2021 is your gateway into rapidly expanding projects, markets, and the supply chain. Everything you need to know about US offshore wind will be condensed and delivered to you in a range of formats to help you build a robust US offshore wind business plan.
Many of the commercial relationships between project developers and the supply chain are yet to be formed and the potential for new project partnerships has never been greater! Don't miss this opportunity to engage with new prospects to secure your market share in the US offshore wind industry boom.
Here are 5 reasons why you can't miss the 6th Annual US offshore wind 2021 virtual conference:
1. You will secure project partners and supply chain collaborators. This event is where the early commercial relationships are forged amongst project developers, financiers, and supply chain players. Miss it and miss your best opportunity to accelerate your US offshore wind business. Remember – only the early movers will reap the rewards!
2. You will learn how the US OSW market system will evolve in 2021. 100 decision makers will bring you up to speed on the essential developments in Permitting, Transmission, Regulations, Projects, Supply chain, Financing, Floating Wind Tech. & Systems, and more.
3. Achieve all your US offshore wind goals in just 3-days! Find partners, prospect clients and secure market share as a developer, supplier, or advisor. Our dedicated matchmaking and messaging platform will allow you to book 1-2-1 meetings with a group of elite OSW decision makers.
4. You will meet the US offshore wind movers and shakers. With hundreds of executives in one place at one time, our event will give you unprecedented access to C-level decision makers from every major developer, investor, contractor, supplier, and manufacturer.
5. You will receive all you need to know about current and future projects. Leaseholders, OEMs, Contractors and Government representatives will share their plans for current and future projects, and supply chain requirements, helping you to evaluate projects against your capabilities
Find out more about US Offshore 2021
Recommended for you

EMEC research project to reap local benefits from West of Orkney wind farm