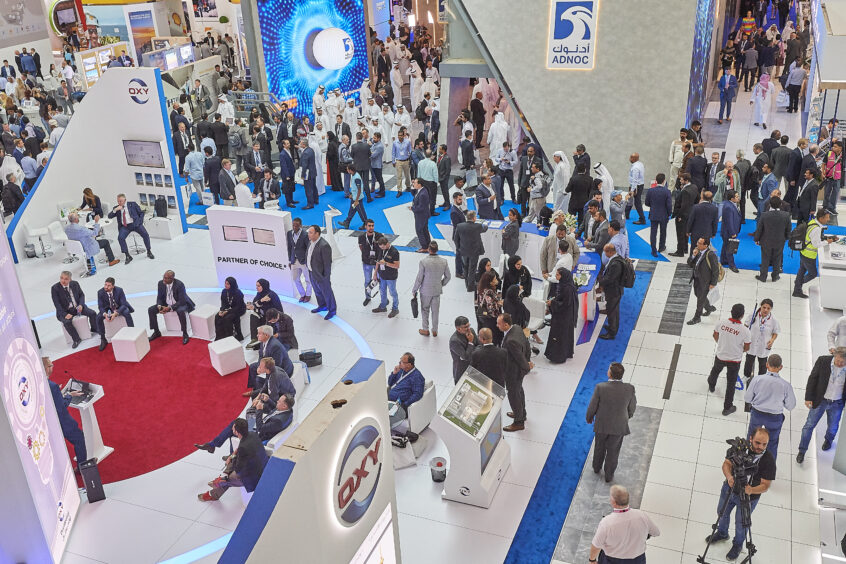 The timing is right for ADIPEC in person, conference organisers dmg Events have said, with people eager to get together – and coming just after the COP26 event in Glasgow.
"Our primary commitment is, of course, to the health and safety of all our attendees," dmg's president Christopher Hudson said.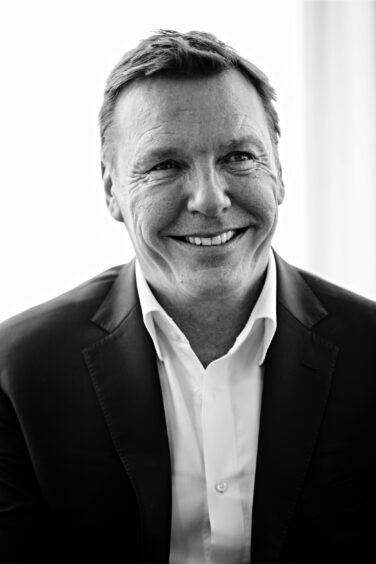 "The message we have received from the industry is clear: it is eager to again meet in person, to share knowledge, and to find new opportunities that simply could not happen virtually. The industry thrives on relationships – and as we know conversations are always more productive in person."
ADIPEC 2021 is due to take place on November 15-18 in Abu Dhabi. It is the "best opportunity for these long-awaited discussions", Hudson said.
He went on to note that attending an in-person event was the best way for the industry to keep the next generation in the loop.
ADIPEC is also hosting its ninth edition of its Young ADIPEC programme. This is aimed at high school students, aged 14-17. It intends to highlight the variety of career opportunities in the energy industry.
Travel plans
As with all events in the wake of the pandemic, health guidelines play an important part in event planning.
The conference organiser is collating travel advice and is in close contact with local authorities, Hudson said. "We would also refer our visitors to our own dmg events 'All Secure' framework, which provides a detailed set of enhanced health and safety measures that are practical, effective and widely considered to be best practice for the events industry."
The framework sets out four main pillars: physical distancing, cleaning and hygiene, protect and detect, and communication.
In order to enter Abu Dhabi, currently you must provide a negative PCR test. A second must be taken on arrival, under current requirements, whether or not you are vaccinated.
Subsequent tests may be required, depending on the length of stay. Attendees will also need to download the Al Hosn app.
Rules are tighter for those landing in Abu Dhabi than for those landing in Dubai.
On show
Waiting for those that have made the trip will be more than 2,000 exhibiting companies and 26 country pavilions. There will be more than 160 CEOs, C-level and industry leaders speaking in person, the organisers expect.
Hudson said the event expected to host more than 8,000 delegates. "I look forward to seeing those on both the production and consumer ends of the value chain coming together and networking to unlock millions of dollars' worth of new business," he said.
There will be a range of new products and technologies in the exhibition, Hudson continued. Visitors will be "able to discuss the potential of digitalisation with CTOs and industry leaders from some of the world's biggest tech and engineering firms, including Microsoft, Nokia, Koch and AWS.
"I am particularly keen to see the innovation on offer in our new Smart Manufacturing Zone, which will bridge the gap between energy, manufacturing and high-tech sectors. Attendees will also share insights through our influential, extensive Strategic Conference programme."
Oil prices have doubled since ADIPEC of 2020, when Brent was trading at around $40 per barrel. However, the energy transition will continue to be "at the top of the agenda", Hudson said.
"The sector's challenge is to ensure access to efficient, reliable and sustainable energy for all, while reducing climate-changing emissions in line with governments' positions. Hydrogen's potential will be a major topic of discussion – as will the scope of new technology on the market to adjust to new dynamics and support innovation."
Recommended for you

In Scholz's UAE lighthouse talks, RWE scores a first LNG cargo