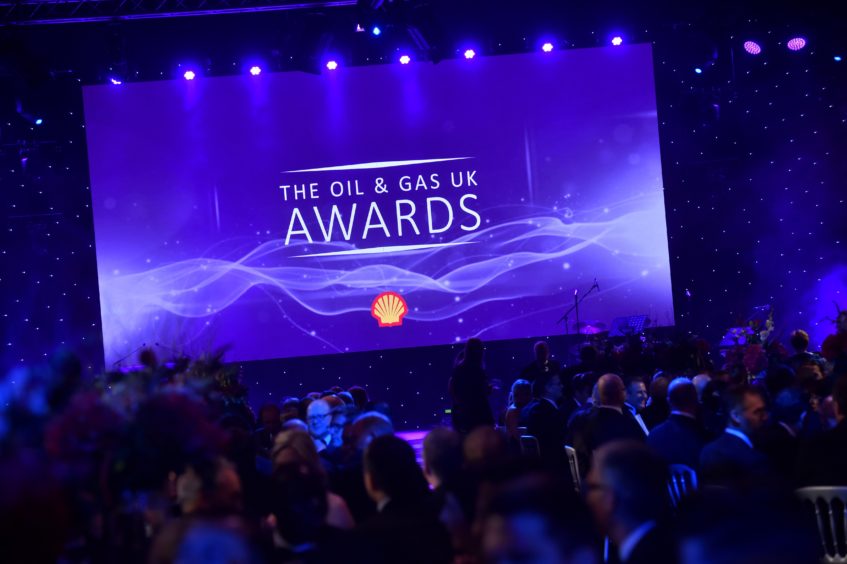 The oil and gas industry's top talent will be recognised for their talent, innovation and accomplishment this week.
Trade body Oil and Gas UK (OGUK) is holdings its prestigious awards ceremony in person at the P&J Live in Aberdeen on Wednesday evening.
A live stream of the event, which aims to champion those who have made an extraordinary impact on the industry in the past year, will also be available.
Winners will be chosen across ten different categories, ranging from excellence in decommissioning to contribution to the low carbon energy transition.
A total of 27 entrants have made it to the finalist stage after an expert panel considered over 90 nominees from across the sector.
Attendees will also be able to 'live-vote' for the coveted Audience Award on the night, to honour a winner amongst winners.
This year's ceremony will be hosted by celebrity guest and comedian Jon Culshaw.
Speaking ahead of the event, Deirdre Michie, OGUK chief executive, said: "We are looking forward to celebrating those who have shown exceptional dedication and talent this past year and are doing so in ever increasingly sustainable and innovative ways.
"It's important we continue to recognise and congratulate the hard work and talent of our community – especially at a time where our exciting industry is changing and pioneering to help the country move towards its net zero goals.
"This year, individuals and companies within this sector have made a real difference in terms of progressing the energy transition – pivoting the sector for the low-carbon future ahead and unlocking the solutions to help other sectors decarbonise too.
"We look forward to gathering and celebrating their achievements."
Simon Roddy, senior vice-president of Shell UK, said: "We are delighted to continue our support for the prestigious annual OGUK Awards and celebrate the exceptional achievements from the people and companies in our sector.
"This year's awards showcase the depth and breadth of skills and talent, as well as commitment, of so many entrants.
"Their innovation and drive will shape the future of the industry, as it continues to meet the UK's energy needs while delivering the technologies needed for a just transition to net zero."
Recommended for you

What's happening with the oil and gas skills passport?