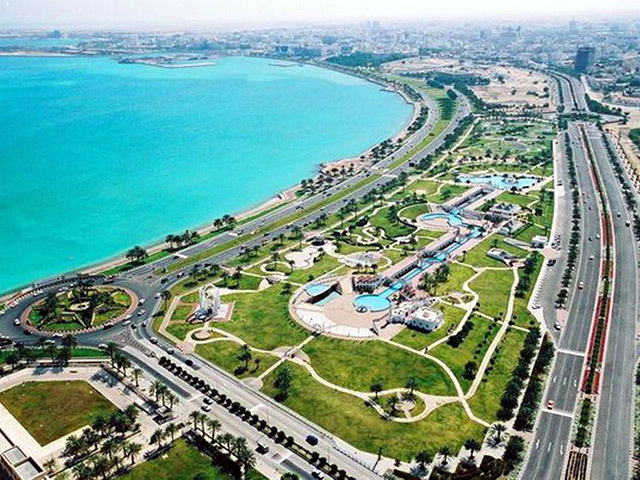 Aberdeen businesswoman Jeanette Forbes is to be one of the featured speakers at the Gulf Intelligence Women in Energy Summit, which takes place today in Doha, Qatar.
Ms Forbes, chief executive of  PCL Group, was invited to take part in the summit to address delegates on "Technology: Clearing the path for women to work in technical field?"
In her talk she will speak about how the application of new technologies has been a trigger for greater diversification in the energy industry and the new opportunities for women to enter the sector.
Ms Forbes said it was "a huge privilege" to be invited to speak at the event.
She added: "Encouraging women to consider a career in the energy sector and supporting opportunities for them to do so is something I'm very passionate about.
"This is a marvellous opportunity to be able to update an international audience about what is happening here in Aberdeen in relation to how the barriers are coming down.
"The Middle East has a strong focus on this and the majority of new university students entering engineering programmes in the Arabian Gulf are young women.
"While the energy industry there as here is still dominated by men, more and more women are working in the sector, including in managerial roles where they can help influence the industry's future.
"However, we still require family-friendly working environments to accommodate women returners who have young children and depend on childcare.
"Flexible hours and remote working can change how a women looks at an organisation for long term employment."
Ms Forbes founded PCL Group, which provides a full range of IT, telecoms and computer services to the offshore, marine, commercial, industrial and renewable sectors, in 2000.
"Since then she has been at the forefront of promoting and encouraging opportunities for women in the energy sector and has won a number of national awards and industry accolades for her work in that area along with her role as a business mentor.
She also sits on the board of several Scottish Government IT and digital technology groups and was recently appointed Aberdeen City Ambassador for Investment, to support the city's Invest, Live, Visit programme.
Recommended for you

'The bikinis may be gone' but diversity is still an issue at Offshore Europe