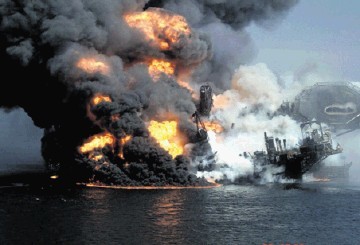 Oil industry experts will chew over the causes of the 2010 Gulf of Mexico disaster at an event in Aberdeen next week.
The blowout of BP's Macondo well killed 11 men, caused serious ecological damage and cost the company billions.
John Turley, whose career included a stint as Gulf Coast drilling manager for Marathon Oil, has poured over petroleum engineering data during the well's final hours to come up with an explanation for the explosion.
He will present his work during an event hosted by the Society of Petroleum Engineers (SPE) Aberdeen Section.
Mr Turley said: "Investigating the circumstances surrounding the cause of the blowout is essential, so we can then apply lessons learned from the incident to future well work in deep water, shallow water and onshore.
"This presentation will use working examples to help delegates understand the importance of applying petroleum engineering and process management fundamentals to day-to-day drilling work, in real time, both in the office and on the rig."
The event takes place on November 25 at Pittodrie Stadium from 6pm to 9pm.
Recommended for you
Worley lands wide-ranging services contract on Shell platforms in Gulf of Mexico