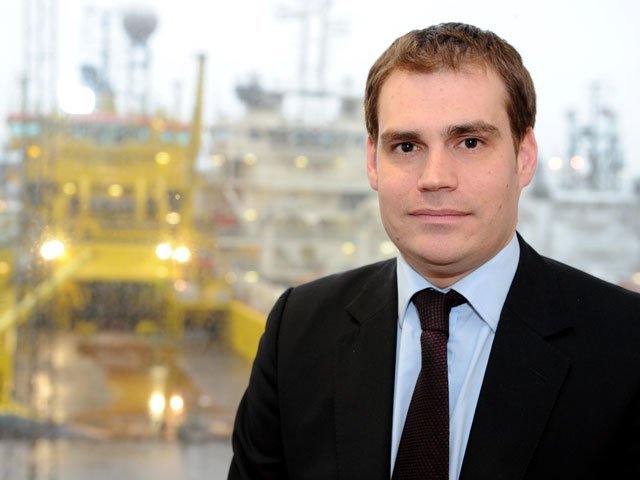 The former shadow energy minister and chief executive of the Nuclear Industry Association (NIA) said scrutiny "should be embraced" by those working across different power sources.
Former Labour MP Tom Greatrex took up his new role as the head of the NIA in February this year after losing his seat in last year's general election.
He said he case for nuclear energy was now at a "very important stage" as it shifts from a position where industry moves from "making a case" to the start of delivery.
Greatrex said:"Moving to delivery brings with it a different type and level of scrutiny. Scrutiny isn't something we should be afraid of, we should embrace it and engage with it and be able to set out our case.
"Secondly, to make sure we have the debate about energy in its widest context rather than doing what has far to often happened which is people advocating their own technology by denegrating others in reality the scale of the challenge we have in our future energy generation is so huge that it needs pretty much every tool in the box and it's about how you best calibrate that mix.
"You get to a much more sensible answer and discussion on that by having discussion and debate with others rather than within your own silo so we're keen the nuclear industry plays more of a role in the wider energy debate.
"Tied up with those two points is that we have quite a significant supply chain in the UK in all parts of it including in Scotland.
"We have a very skilled decommissioning workforce which is now being exported around the world, there will be more opportunities to do that, to demonstrate to both those who are building new stations here and also where decommissioning is happening around the world.
"The scale and scope of the expertise we have in the UK is very large in the UK. Through our history we have probably the most advanced decommissioning workforce in the world.
"We've now got people working in Japan because of the skills they've developed and expertise they've cultivated in Sellafield and Douneray."
The former MP was speaking at All-Energy held over two days at Glasgow's SECC.
Greatrex added that the challenges faced by nuclear energy was that the debate was often "very focused on the technology vs technology".
He said:"In the wider context of our energy expertise we shouldn't leave one part of it out.
"There's a huge amount of expertise in the country and we should be able to benefit the UK economy and make sure we do what we can to ensure we help that process of rebalancing and re-diversifing the economy that we need to see in the future.
"The challenges arrive from too often the energy debate has been very focused on the technolgy vs technology perspective.
"That's partly influenced by the way in which public policy was developed by different places. Partly that's driven by old well-established prejudices that some people have about particular sources of energy. The challenge is to get beyond that, to have that wider more thoughtful, more logical debate.
"We've seen in the last six years 24GW of capcity that's gone offline most of that is thermal – some of it nuclear – but mostly thermal. It has got to the end of its life. Over the next 10 years, a whole load more will. It can't all be replaced by renewable generation.
"We still need other energy generation to compensate that and how do we do it in the most low carbon sustainable way which reduces our reliance on volatility in terms of generating electricity of fossil fuel prices, which have been in the past three or four years, hugely volatile and we need to insulate ourselves against that."