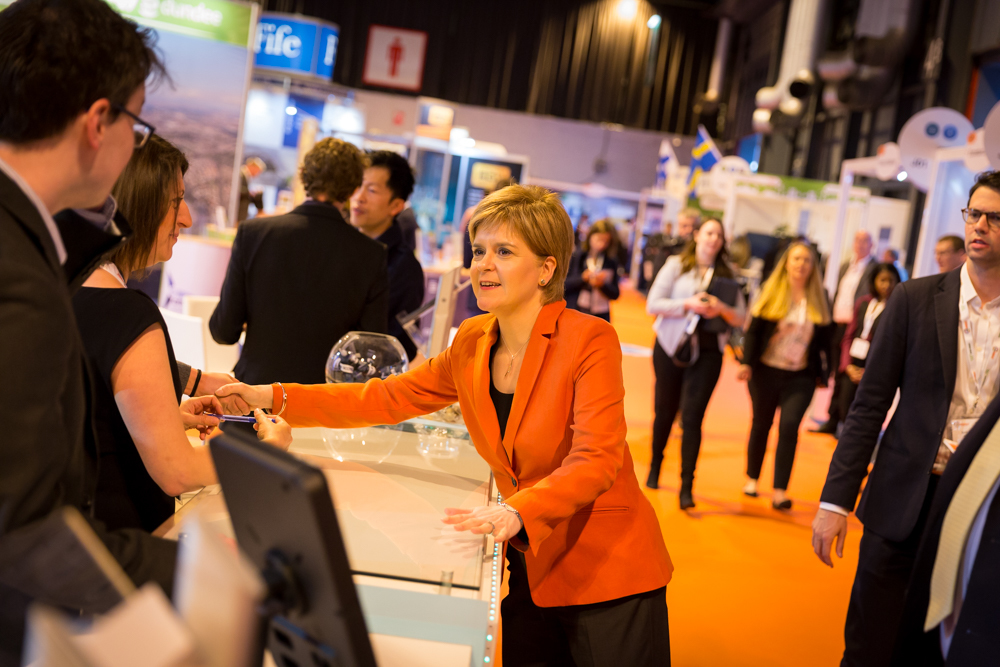 Brexit could be the "blank canvas" the renewable energy industry needs to move forward with renewed purpose, according to a leading Scottish academic.
Professor Karen Turner claims that the ongoing consultations by both the UK and Scottish governments on industrial and energy strategies, coming at a time of political upheaval and future economic uncertainty, could be an "opportunity" to rewrite the rulebook.
The director of the Centre for Energy Policy at Strathclyde University said much of the current legislation and legal frameworks relating to renewables and green energy schemes have been developed with European backing – either financially or in spirit.
However despite advancements in the technology, a strategy for hitting ambitious green energy targets has been left 'blowing in the wind'.
But Professor Turner said there is now the chance to develop a longer term approach to energy policy – one that goes beyond the usual five year terms of a political mandate.
She said: "The UK voted for Brexit, so whether you personally want it or not, we will be leaving the EU.
"The big question, particular for renewables, is over the financial support as well as the regulatory and legal framework which has all come down from the EU.
"If they want to keep all the international frameworks – who will do the governance?
"For Scotland that then becomes a question of 'do you devolve that down?'
"If that happened, The Scottish Government could become an even more important character than it is now.
"On the other hand things will get repealed or they will get held at a UK level and then the Scottish Government might just be left dealing with financial aspects."
Professor Turner, who made the comments after speaking at the All-Energy 2017 conference in Glasgow, said even if regulatory and legal frameworks were kept – "something" will have to change.
Turner said these changes are waiting in the wings as Theresa May seeks re-election as leader of a nation facing prolonged Brexit talks – with the deadline already counting down.
It was under May's leadership that the merged Department for Business, Energy & Industrial Strategy launched a draft industrial strategy in January.
The Scottish Government are also looking for feedback on an energy strategy for the future.
And earlier this week, at the same conference Turner spoke at, First Minister Nicola Sturgeon reaffirmed the commitment to getting half of Scotland's energy needs from renewable sources by 2030.
Turner describes UK energy policy over the last few decades as "short sighted" and "changeable".
She said that against this political backdrop, it could be time to make a plan and stick to it – or at the very least have a clear roadmap.
Turner added: "The question I want to ask is 'can we take this as an opportunity?'
"Brexit adds uncertainty but there's already so much uncertainty.
"Given that these draft strategies are happening at the same time as Brexit – is this the opportunity to be pragmatic about it?
"It's not press a reset button and go back to the start – but you do have this blank canvas and opportunity."
Recommended for you

Shell's carbon offset claims show task ahead for COP26