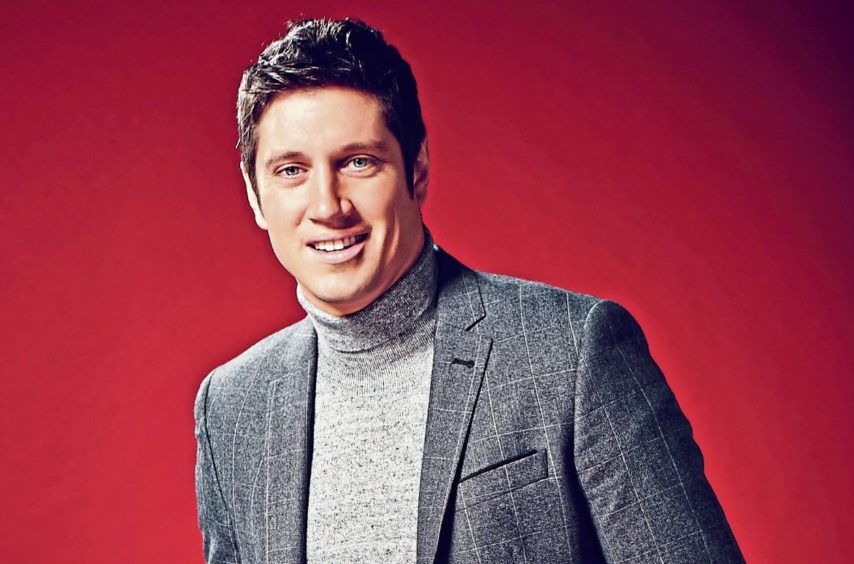 TV personality Vernon Kay is to host this year's prestigious Press and Journal Energy Ball.
Vernon, who is known for his appearances on high-profile entertainment and radio shows including BBC Radio 1 and ITV's All Star Family Fortunes, will take to the stage at Aberdeen's new world-class P&J Live entertainment venue.
He said: "I'm really looking forward to heading back to Aberdeen to host this year's Press and Journal Energy Ball. I have no doubt it's going to be a great night."
Internationally acclaimed 14-piece show band Club Live will also be providing entertainment.
Associate partner of the event is global electronics firm Samsung. The company's head of display, Damon Crowhurst, said they are delighted to be building relationships with other businesses in Scotland's oil and gas sector.
He said: "As the hotly anticipated Press and Journal Energy Ball draws nearer, Samsung are getting ready to showcase some of their most innovative and impressive displays to date.
"Along with proudly sponsoring the event, Samsung will have some examples of their Smart Signage range on show that serve to elevate the conventional viewing experience through realistic and compelling content.
"In what is set to be a fantastic evening, Samsung are looking forward to connecting with their existing Scottish partners and forming some great new partnerships with the leading organisations in the oil and energy fields."
All funds raised at this year's ball – on Saturday November 30 – will be donated to the event's official charity partner Scotland's Charity Air Ambulance (SCAA).
Robert Dalziel, managing director of headline sponsor Texo Group, said: "The countdown has begun until the Energy Ball and we are delighted to be headline sponsors of this year's event.
"It is a fantastic opportunity to catch up with colleagues new and old and we are very much looking forward to it."
For more information on the Energy Ball contact Cara Munro on Cara.Munro@ajl.co.uk or 01224 343078.
Recommended for you

GALLERY: Were you at the Power of Energy Charity Gala?