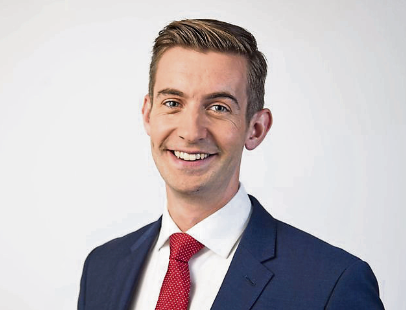 The Press and Journal Energy Voice Gold Awards, held in association with Aberdeen Standard Investments, are shaping up for a spectacular night on Friday.
Today, we can reveal the prestigious dinner and awards – taking place at the Chester Hotel, in Aberdeen – will be hosted by BBC business reporter and presenter Ben Thompson.
Mr Thompson hosts BBC World's daily Business Live show, and also appears every Friday on BBC Breakfast.
Covering everything from the latest stock market and economic news to the breaking business developments around the world, he interviews leading figures and entrepreneurs.
He looks at new technology start-ups, multinational company results, and the outlook for people, businesses and nations around the world. Mr Thomson has reported from New York – as North America business correspondent – and Dubai during his career with the BBC.
Before working in front of the camera he was a producer on BBC business programmes.
There are still a few tables remaining for Friday's event, which starts with a drinks reception at 6.45pm.
Tickets can be purchased either online at www.pandjgoldawards.com or by contacting Laura Adam at laadam@dctmedia.co.uk or on 01382 575308.
Two charities will benefit from fundraising on the night, Friends of Anchor and Charlie House.
Friends of Anchor has supported oncology and haematology patients across the north-east, Orkney and Shetland since 1997.
Run by a small team and stewarded by a committee comprising senior representatives from the Anchor unit in Aberdeen, as well as businesses, the charity's founding aim was, and remains to this day, to provide the best possible treatment, care and support to patients.
In the past five years alone, Friends of Anchor has invested £4 million directly into research, equipment and wellbeing at Foresterhill Health Campus.
Charlie House was established in 2011 to help make life better for babies, children and young people with life-threatening or life-limiting conditions, and to support their families and friends.
Recommended for you

GALLERY: Were you at the Power of Energy Charity Gala?