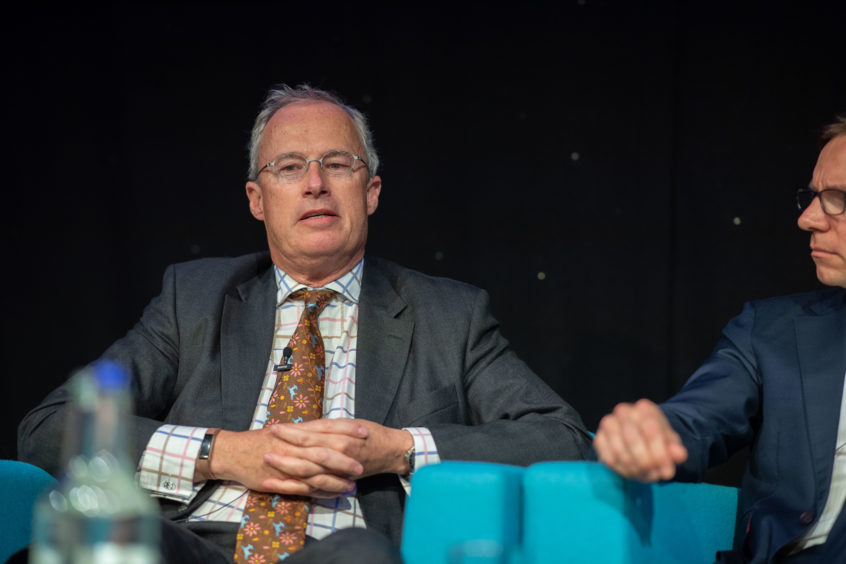 An oil firm director has said that the supply chain is still too big in places and may have to "shrink" to become more efficient and robust.
Robin Allan, Premier Oil's director, North Sea and exploration, said the problem was caused partly by oil companies failing to cooperate properly.
Speaking at the launch of Oil and Gas UK's economic report, Mr Allan said most parts of the supply chain had already been cut back.
But Mr Allan said there were too many boats and helicopters going offshore because not enough companies were sharing.
"If oil companies could coordinate properly then there would be fewer boats," he said.
Mr Allan also said the relationship between operators and contractors was symbiotic and that they "have to live with each other".
He said: "It's not in our interests to see supply chain companies go out of business, but efficiencies have been made and can be made."
He also said that contrary to reports of operators mercilessly squeezing suppliers, most don't do that.
Mr Allan said Premier Oil didn't just go for the lowest price when awarding contracts.
He also said carbon capture and storage (CCS) had "enormous" potential and that he hoped the UK Government was serious about backing the technology.
Mr Allan said Premier was one of several companies affected when the government scrapped a £1 billion funding competition to develop CCS in 2015.
Mr Allan said Premier put in a lot of its own money, only for the scheme to "collapse" due to the "utter hopelessness" of the UK Government of the day.
In June, the UK Government again got behind CCS, pledging £26 million spread across nine UK projects, with £4.8m going to the Acorn project at the St Fergus terminal near Peterhead.
Mr Allan said CCS was important and that he hoped the latest show of support was "serious" from the UK Government, which he described as being in a state of "chaos".
A spokeswoman for the UK's energy department previously said Acorn was "under contract" to receive the funds announced in June.