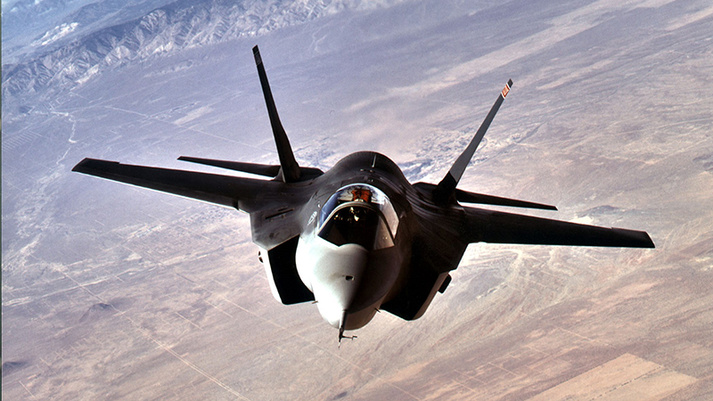 A fighter jet engineer told the offshore industry yesterday of the need to standardise its processes to improve costs and safety.
Chris Garside, an engineering director at BAE Systems, spoke at Offshore Europe about his experiences working on combat aircraft, surveillance and reconnaissance systems in the aerospace industry.
His session was chaired by Gordon Ballard, executive director of the International Organisation of Oil and Gas Producers (IOGP) who said a lack of standardisation in products caused "massive overruns" for the offshore industry.
The audience was told that more standardisation would bring benefits to safety, costs, how quickly operations are carried out and wider boosts for the supply chain.
Mr Garside highlighted common ground between both sectors and how operations have become more streamlined in his 35-year career working on jets including the Typhoon, Harrier and F-35.
BAE Systems has seen challenges in the last decade in terms of product complexity in "safety-critical" elements and increasing demands from customers, which meant a need to "rethink" its engineering processes.
Mr Garside highlighted work in manufacturing, control systems and other areas to improve ways of working, costs and safety.
He said: "We adopted an approach of examining all the functions we have within the business and looking at what we could do to improve our ways of working.
"Our mantra is 'as standard as possible, as specific as necessary'.
"Above all else, both sectors have to deliver products or services which are safe in terms of their operation, in terms of their workforce providing those services and in terms of the environment.
"We fail or we succeed by our ability to do those things."
IOGP's Gordon Ballard set out why it was important for oil and gas to take heed.
He said: "When I was with Schlumberger, I went down to the factory building subsea trees and there were two product lines: One was going very smoothly, 27 trees going like clockwork for Petrobras.
"The other was something that looked like a Morgan car plant. These were trees that were built for the North Sea and every single tree was different, specced a little bit differently, and it was taking a huge amount of cost and time.
"This is something that has caused us massive overruns."
The session also discussed how industry-wide safety measures could provide benefits, with "everyone talking the same language".
Olav Skar, safety director at the IOGP, discussed the group's "life-saving rules" which they are working to have adopted by the entire offshore industry.
He said: "There is value in having everybody with same understanding, whether you go to an Exxon, Total, Shell, Apache installation, is they all talk the same language.
"They do save lives, we have the evidence, so let's get on with implementing and get people to buy in."