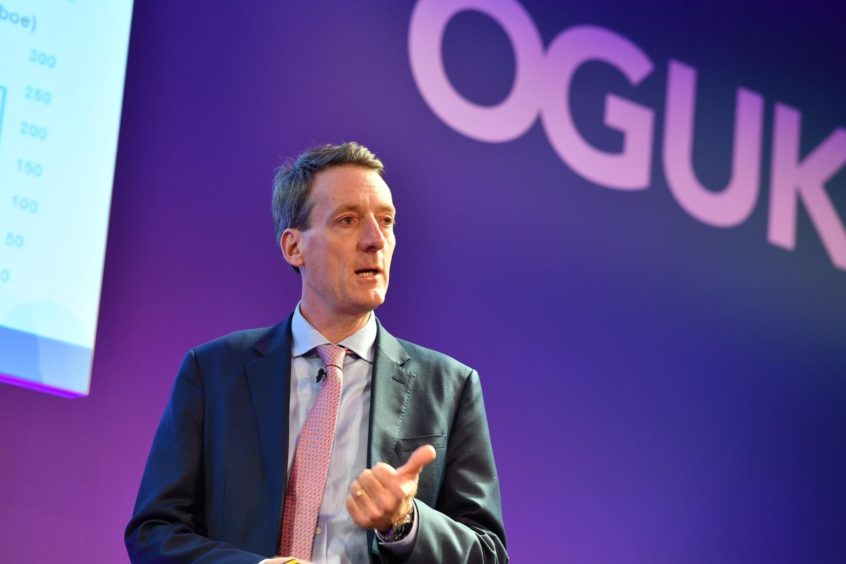 The chief executive of the OGA has said he is frustrated by companies "mucking around in commercial disputes" while a climate emergency is ongoing.
Andy Samuel told Offshore Europe that the industry needs to "set aside petty squabbles" and instead focus on its obligations to net zero.
It comes as the Oil and Gas Authority (OGA) has been flexing its sanctions arm in recent months, opening three investigations this year, one of which is dealing directly with firms' failure to collaborate.
The industry signed the North Sea Transition Deal in March, committing to slashing emissions by 25% by 2027 and halving emissions by 2030.
The OGA chief said companies have bigger things to worry about than commercial disputes.
"This is a real emergency and we've got to move at pace", he said.
"This is a real emergency and we've got to move at pace. If there's one thing that frustrates me it's that some in industry are still mucking around in commercial disputes. Stuff that is just not important when you're facing an emergency.
"Everyone has got to put aside petty squabbles, focus on the important stuff, work together and actually deliver on a plan."
'Consequences'
As part of the North Sea Transition Deal, Westminster confirmed it wouldn't ban new licensing rounds, but a "climate compatibility checkpoint" will be imposed on new oil and gas field developments.
Mr Samuel said: "I can tell you the UK government will be looking at this industry and I imagine the climate compatibility checkpoint will have an element of teeth that, if the industry doesn't deliver on the deal there will be consequences.
"Delivering on the deal actually requires action now because 2025, 2027 (sic) are not a long way away."
Mr Samuel said it was hard work getting industry to sign up to the deal as it requires "massive change".
However, the work is considered crucial to the industry maintaining its social license to operate.
The OGA boss said critics like Greta Thunberg are "spot on" and said trust in the industry "needs to be re-earned".
Numerous companies are working on projects including CCS, hydrogen and offshore wind developments, as well as electrifying platforms in order to reduce emissions.
Mr Samuel cited good examples with Shell, BP, Independent Oil and Gas and Jersey Oil and Gas, however not everyone is marching to the same beat.
He added: "One or two are not on board yet, they need to get on board or else they won't be welcome. But overall I think there are many, many encouraging signs of change."