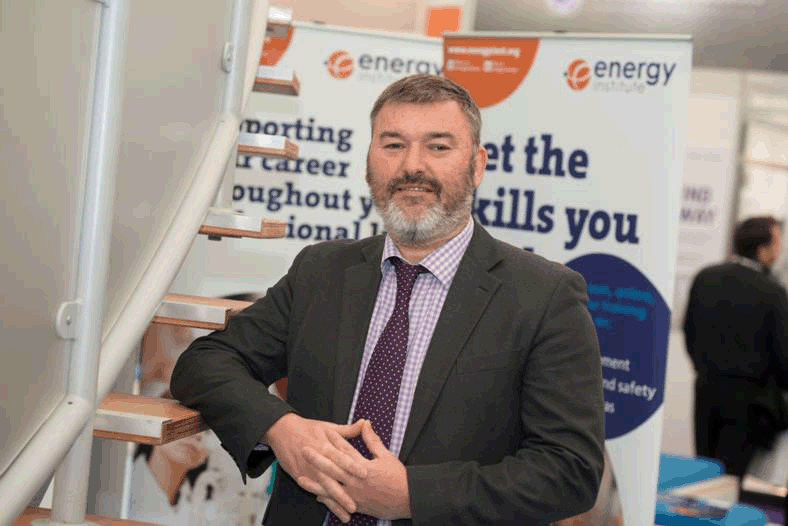 Charles Darwin is quoted as having said "In the long history of humankind (and animal kind, too) those who learned to collaborate and improvise most effectively have prevailed".
Whether this is truly attributable to Darwin, or another, it certainly does have a resonance with the work of the Energy Institute, the ethos of which is very much that of collaboration, with technical partners of the Energy Institute working together, collectively, to address common operational issues.
Those attending this year's Offshore Europe Conference and Exhibition will have heard much about the numerous challenges being faced by the industry in the North Sea.
There is a strong argument to say that it is exactly when times are tough, and pressures most acute, that collaboration has greater value and makes most sense.
The Energy Institute has been providing the forum for such collaboration for the last 100 years.
The technical work the energy institute undertakes is ultimately aimed at providing industry with good practice, and helps underpin a level of self-regulation.
It is supported directly by almost 40 technical partners – a range of energy companies who provide funding to the EI to undertake an annual programme of technical work.
The good practice guidance published by the EI covers themes such as health, human factors, process safety, area classification, asset integrity, environment, aviation, distribution, measurement, and test methodology.
The Energy Institute, acts as an honest broker, providing a forum for the technical partner organisations to work together, and linking with wider parties, such as academia and, importantly, regulatory bodies.
The EI, as a learned society, has a role in ensuring guidance is based on sound science and is built on consensus.
The topics on which guidance is developed are determined by the technical partners of the EI. The process of developing guidelines is managed via a series of technical committees, all populated by members from EI partner companies.
The EI provides the secretariat support to all the committees operating within its auspices, facilitating and linking wider parties to ensure guidance produced is accepted by all as good practice.
The subsequent publications developed are used globally, across more than 80 countries, and are often referenced in local regulation.
An independent assessment of the value of this work been undertaken by Ernst and Young and has consistently demonstrated a significant return on investing in the EI technical of at least 50:1.
This value proposition is even more important during difficult times.
It is very tempting, when times are difficult, as they are now, to look inwards, batton down the hatches, and not think about the benefits of collaboration with others.
But to quote another great character, this time Plato, again with real resonance for today, "a good decision is one based on knowledge, not just numbers".
Martin Maeso, is EI Knowledge and Technical Director