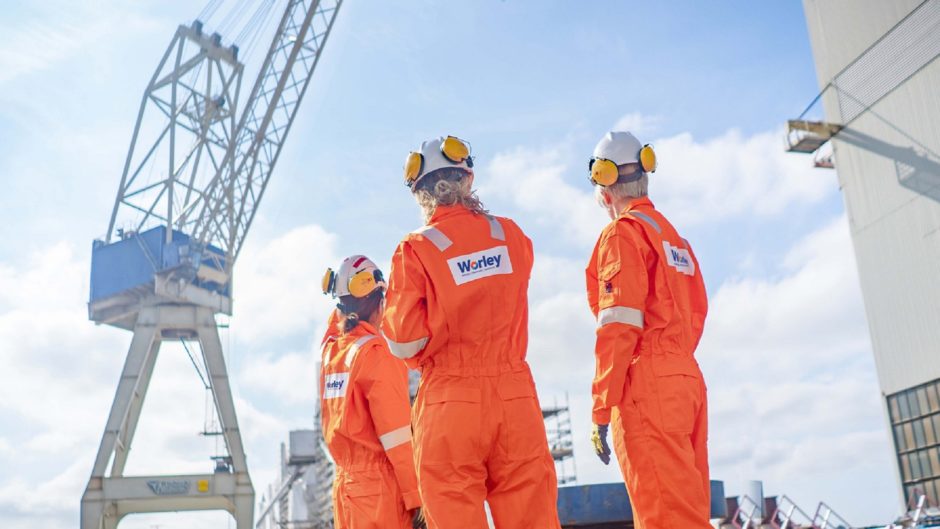 Efficiency gains made by the oil and gas industry since the start of the downturn show that "from adversity, good things can come", an energy sector chief said.
Jim Lenton, president, upstream integrated services, at Worley, said the economic slump made people think about how they were going "to survive in a new era" and remain relevant.
Supply chain companies also had to work out how to deliver their services at lower prices without impacting their quality.
More attention is now being paid to executing projects on time and at the agreed price, he said.
Furthermore, companies are learning to make sure they take on the "right projects".
"It sounds simple, but it isn't," Mr Lenton told the audience during his keynote speech at the Houston Grampian Association's annual pre-OTC business breakfast.
Mr Lenton recently moved from Aberdeen to Houston to take up his current role.
He started working in the Granite City in 1993 and experienced the oil downturn of 1998, when prices sank to $13 per barrel.
Oil prices were generally on an upward trend from 2000 to 2014, at which point they dropped, due to chronic oversupply in the market.
Brent crude dropped below $30 per barrel in early 2016, and although the price did not reach the same lows witnessed in 1998, Mr Lenton said the recent downturn had a "more profound impact" on the sector.
Mr Lenton, from New Zealand, said Aberdeen enjoyed "heady days" before the 2014 depression, with lots of projects in the pipeline.
But he said costs had spun out of control and the industry was guilty of "appalling" waste, creating a sense that a "correction" would be required.
That correction "certainly came", Mr Lenton said, adding: "Since 2014, we've seen a big shift in the way work is contracted, the margins that can be earned, and the way facilities are operated," he said.
"There has been a focus on costs and efficiencies.
"Now we need to keep hold of that efficiency and not go back to where we were."
Mr Lenton also predicted more consolidation among operators and energy service companies would take place.
His employer is re-branding itself as Worley – having previously been known as WorleyParsons – following its acquisition of the energy, chemicals and resources division of US firm Jacobs.
Mr Lenton said Worley was entering a "brave new world" and was looking forward to working with its partners around the globe.
Other speakers at the breakfast event included Aberdeen Lord Provost Barney Crockett, Andy Grieve, chief executive of Hampco, and Karen Bell, British Consulate General in Houston.
Recommended for you
Worley lands wide-ranging services contract on Shell platforms in Gulf of Mexico