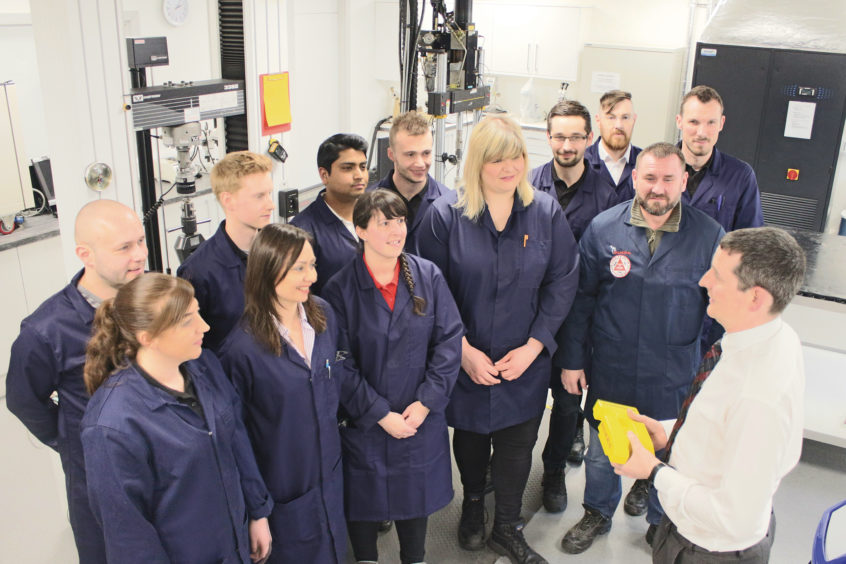 Balmoral has completed an extensive R&D programme to develop a new range of low-density syntactic foams.
The products were created in response to industry demands for a reduction in the volume of buoyancy and increase payload on remotely operated and autonomous vehicles
The main objectives were to produce a single, robust, ultra-low density materials.
Fraser Milne, engineering and projects director, said: "The new grades boast ultra-low density, extremely low manufacturing tolerance, excellent water ingress resistance, negligible long-term buoyancy loss and impressive mechanical properties without compromising our market-leading hydrostatic collapse pressure safety factors.
"The new materials are suitable for other deepwater applications including manned submarines, suspended oceanographic instrumentation and pipe support buoyancy. For ROV/AUV purposes the new materials can be supplied either as slab-stock or fully designed and customised buoyancy blocks."