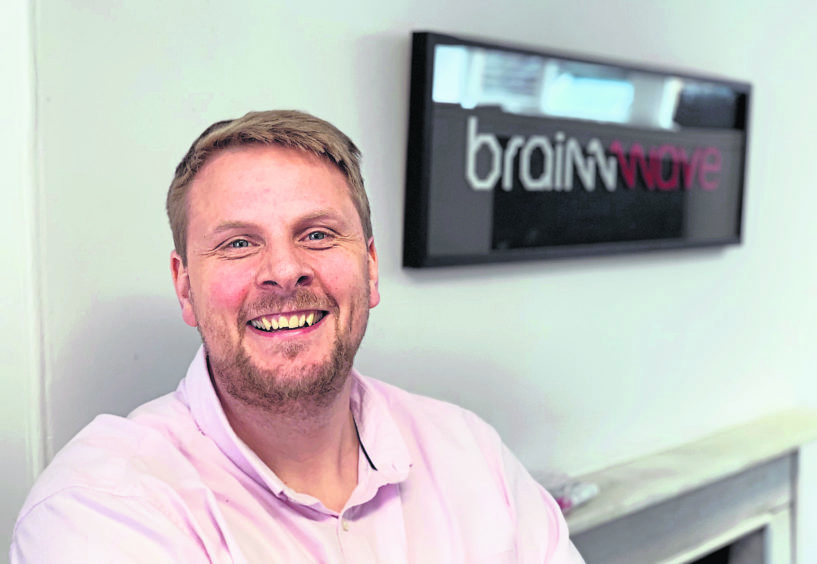 A Scottish data analytics firm whose founders used to work with US intelligence agencies has identified the US as the next big market for the company.
Bosses at Brainnwave said the Edinburgh-headquartered firm would expand globally and at pace.
Chief executive Steve Coates, entrepreneur of the year at the 2013 UK Government improvement and efficiency awards, said Houston was ripe with opportunities.
Mr Coates has come to the Offshore Technology Conference in Houston to figure out where Brainnwave could fit.
The firm, which has about 15 employees, is in the midst of a "big scale-up year", with plans to double its headcount in the next 12 months.
Mr Coates said the company would consider a sales presence in Aberdeen one day, "if it makes sense" and that Edinburgh provided an ideal "ecosystem" of data science, academia and finance in which Brainnwave can flourish.
Founded in 2014, Brainnwave received positive reviews from Aggreko and Wood after providing services for the two Scottish firms.
The company's flagship analytics product, Ossian, is a "hard-core data cruncher".
It finds patterns hidden in data, making it easier for clients to extract insight and apply it to real business cases.
It was designed by Mr Coates and Graham Jones, co-founder and chief technical officer, who were introduced to one another by investors.
Brainnwave's third co-founder Donald Baker, who has now left the company, also had a background in US intelligence.
Mr Coates said the three men hit it off and that their ideas fitted together.
They knew companies were getting "lost in the wash of data" and wanted to help businesses turn the information into opportunities.
Engineers in the oil and gas sector have been developing technology to capture flare gas from rigs and turn it into clean power.
The developers of this technology may well find Ossian a useful tool in the hunt for clients.
Ossian can use satellite data to pinpoint where gas flaring is happening anywhere in the world and identify the rig operators.
And it can "scratch the web" to find the relevant contacts at the operator.
Ossian also has applications for energy service companies interested in wind farms approaching five or six years of service, at which point their owners will have to dish out maintenance contracts.
Mr Coates said Ossian could identify all global wind farms, rank them by size, age and location.