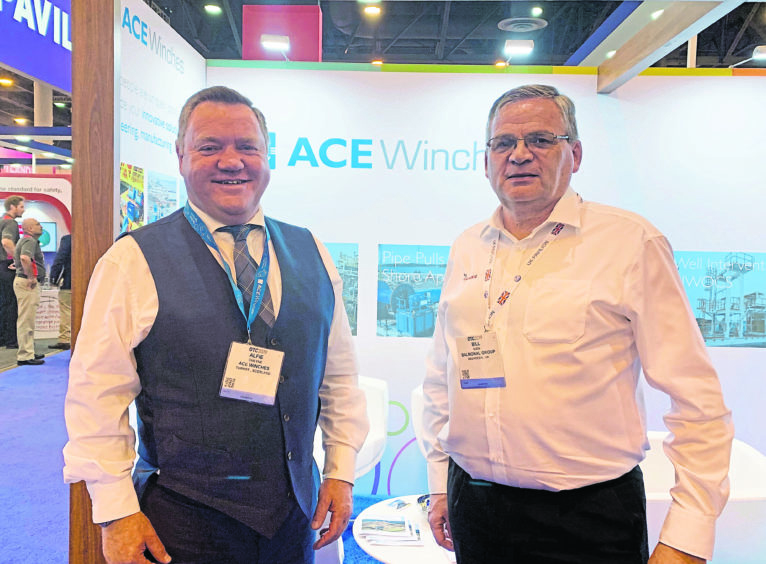 A north-east firm that was badly hit by the oil and gas downturn is flourishing four years on thanks to a £10 million investment from the Balmoral Group.
In 2015 Ace Winches felt the weight of the recession as profits fell and jobs were lost.
But Alfie Cheyne, its chief executive, said the company has gone from strength to strength since then, thanks to the massive cash injection from its investors.
Both Ace Winches and the Balmoral Group are exhibiting side by side at the Offshore Technology Conference (OTC) in Houston this week, another example of the firms' strong bond, which now sees them collaborating to boost business.
As a result Mr Cheyne said they recently signed the biggest contract in the history of the business.
He said: "Because Balmoral invested in us we have been able to continue with research and development and to continue, with their backing, to take on larger projects.
"Jim Milne and Bill Main and the board of management at Balmoral recognised the opportunity to back us and that there was a good future in the business and without that investment we would not be sitting with the major orders we have today.
"Because we wouldn't have had the product development in place and we wouldn't have been financially able to take them on."
Ace Winches has recently developed new technology capable of lifting more than 600 tonnes.
The Ace linear winching system was designed to reduce deck structure loadings for riser installations.
Bill Main, finance director at Balmoral Group, said: "The investment in new technology is one of the reasons we were backing them. That and the fact that we could see they were a great company and had a good future.
"But as well as the investment itself our sales teams take leads from each other as there is very much a similar client base."
Mr Cheyne said that the firm is now better positioned on the global map allowing it to take on work around the world.
This has allowed Ace Winches to create more jobs in the last few years after having to make redundancies in 2015.
Mr Cheyne said: "We are now being recognised and positioned in a better place by the operators and it has given us great opportunities for the future.
"It has created jobs and saved jobs and absolutely without Balmoral's investment we wouldn't have had that.
"It is essentially part of keeping the whole north-east and Aberdeen economy alive.
"Jobs will grow again, we are taking on eight new apprentices this summer and there's another four graduates. We have 175, maybe 180.
"It's a huge operation particularly in a rural environment. Outwith the council we are the largest employer in the area, a bit like Score in the Peterhead area."
In the last financial period 93% of the firm's work was international, an increase from around 65%.
Mr Cheyne said it was the vision of Jim Milne, chairman and managing director of Balmoral Group, to take their product and really sell it to the world.
This is something both firm believes OTC can help deliver and why the exhibition is worth the investment.
He added: "OTC reinforces our position on the global stage. We are in the main avenue here and spent a lot of money putting it in place but that is on the back of major orders that we have got.
"I have always been a great believer in exhibitions, you have to take your products to the markets. It's part of the infrastructure of the industry but you have to be selective of what ones you do."
Recommended for you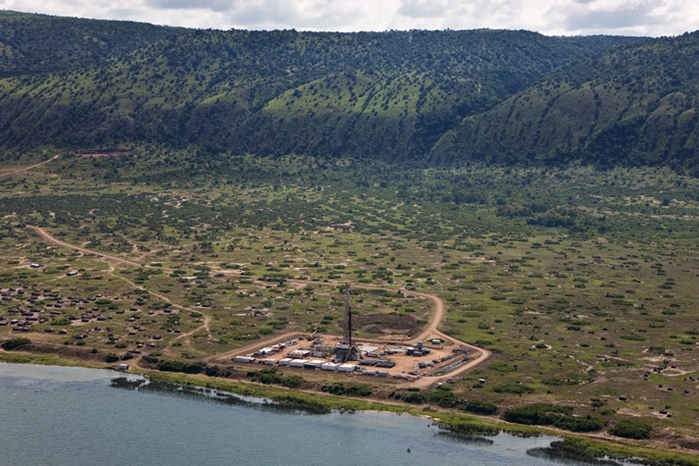 Putting local content at the heart of Uganda's oil plans