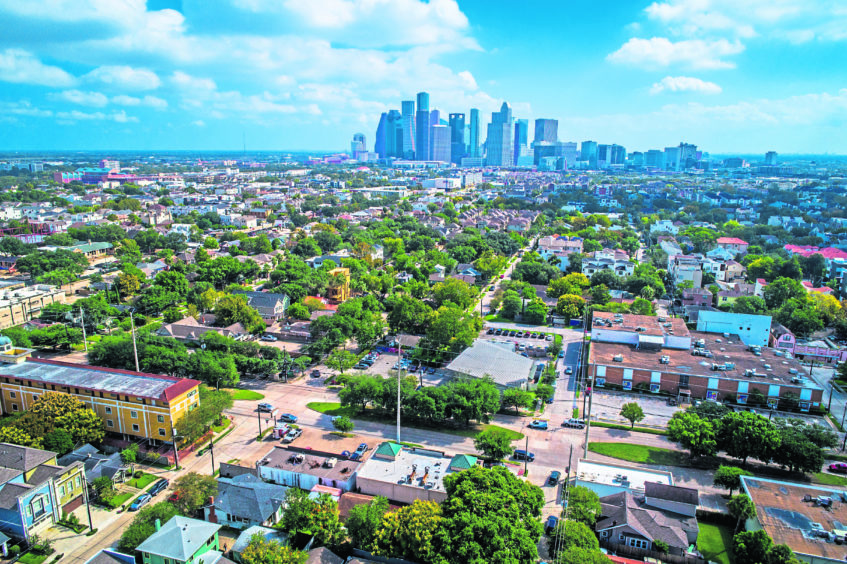 For dozens of north-east delegates attending this year's Offshore Technology Conference (OTC) in Houston, the trip was the place to tout for international business
and make invaluable contacts.
In its 50th year, OTC is still attracting oil and gas leaders from around the globe, and this year was no different.
The conference, held at the NRG Center, was well attended again and, as the week draws to a close, Aberdeen firms have reflected on what the annual pilgrimage has meant for them.
Mark Patterson, executive director of Well-Safe Solutions, said: "It's been a busy but fabulous week with a real buzz around the show and across Houston.
"This is my 36th OTC and the real opportunities to do international business never fail to impress me. Indeed, OTC week in Houston is the best place in the world to extend your network and meet numerous new people from various parts of the world.
"I've had meetings with operators, suppliers, bankers, brokers and, even competitors, covering a range of topics.
"Having recently acquired our first asset, the Well-Safe Guardian, we are now in active discussions to add several more assets."
Well-Sense chief executive Craig Feherty said there had been "huge interest" in his products.
Mr Feherty added: "It has been an incredibly busy show, with huge interest in our FiberLine intervention technology and the benefits and efficiencies it brings to operators' wells."
Jude McCorry, head of business development at The Data Lab, said: "OTC brings all of the major players from around the world under one roof into an arena which promotes knowledge transfer, encourages productive debate around offshore resource and environmental matters, and provides a significant networking opportunity to businesses of all shapes and sizes in attendance.
"The effective harnessing and application of data technology are major drivers of innovation within the oil and gas sector.
"OTC has allowed us to make a number of new strategic links with organisations from around the world which will help cultivate collaborations for companies in Scotland, in addition to promoting The Data Lab and the fantastic work being done with data technology, to a global audience."
Recommended for you

Well-Safe unveils Spirit Energy as first contract for Defender rig