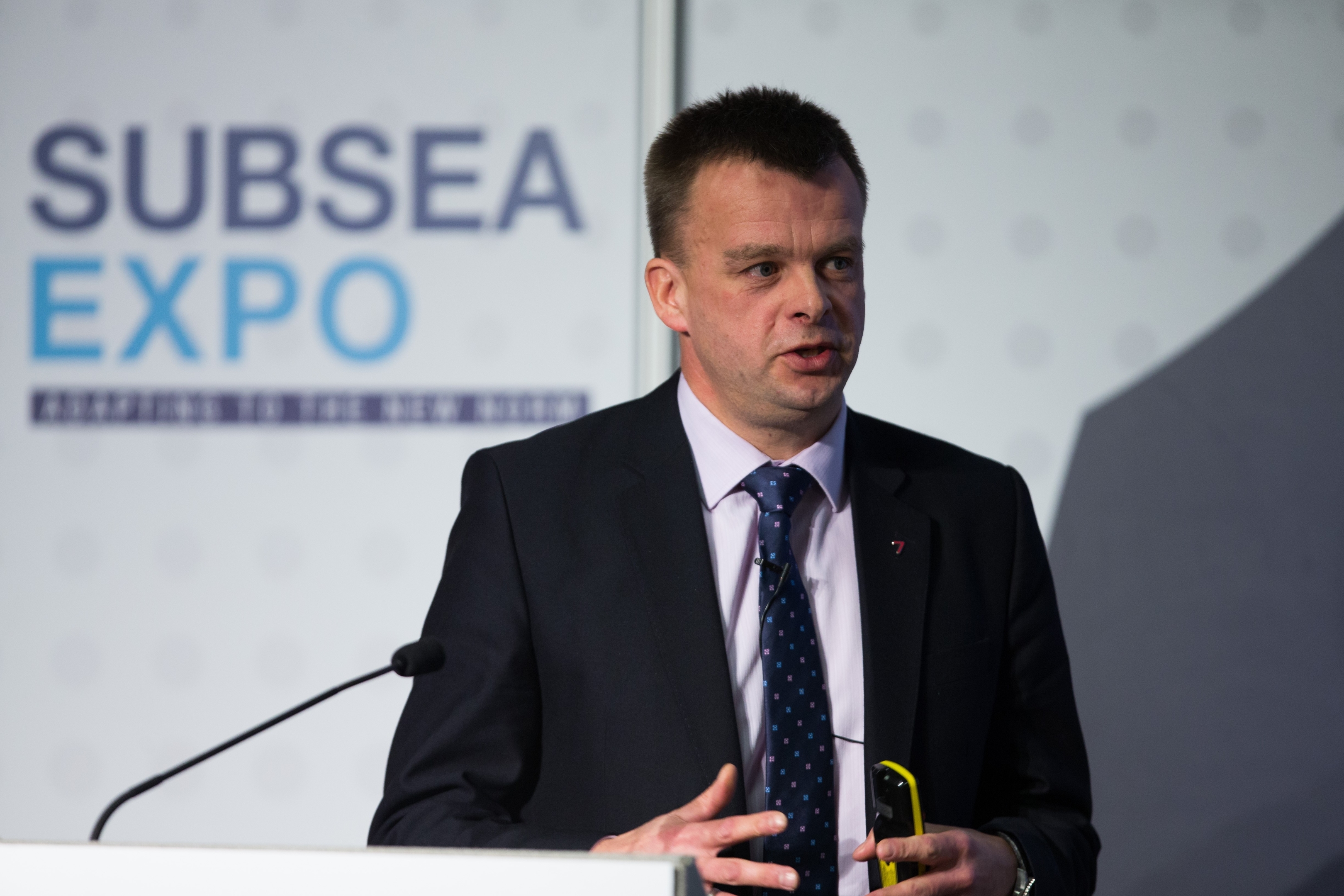 A North Sea boss said yesterday that he was worried younger generations had lost faith in the energy industry.
Phil Simons, North Sea and Canada vice president at Subsea 7, said the company had been forced to lay off thousands of employees globally during the downturn due to a drop in demand.
But Mr Simons said he was dismayed by the number of young people who had decided to take voluntary redundancy and called on his peers to tackle the problem.
Mr Simons also warned that the oil and gas industry had become "very untrustworthy".
He was speaking during the plenary session of Subsea Expo 2017, which is being held at the Aberdeen Exhibition and Conference Centre.
Mr Simons said he hoped Subsea 7 had "done the right thing" in letting go of employees, and admitted that the process had been "traumatic".
He said: "One concerning thing for me is that a lot of young people took voluntary redundancy in our last redundancy process.
"The younger generation who have the smart phones and all the gadgets don't believe in this industry."
Mr Simons suggested they had been put off by older workers saying they were going through their "fourth or fifth" downturn.
Mr Simons said young people probably asked themselves, "Why would I stay?"
"This is a huge problem for us as an industry," Mr Simons said. "We have a younger generation that has disassociated itself from the industry. They've decided there are better industries to work in."
Mr Simons said the sector's leaders had to excite young people and demonstrate they had a part to play in the oil and gas industry's future.
He said events such as Subsea Expo, which showcase the sector for young people, were paramount to the industry's survival.
But Mr Simons also lamented a perceived lack of trust throughout the sector.
He said trust should not be a problem due to the number of "great people" employed in oil and gas.
He also said industry was capable of doing "some really stupid things".
Citing on example, Mr Simons said: "In the previous upturn, when I was a project manager at Subsea 7, we were just coming to the stage of commissioning a pipeline and in the space of one week I lost all of my commissioning department.
"They went to a client. That client needed some commissioning engineers to make sure I was doing the right thing.
"The next week the client came to me and said, 'I'm a bit concerned you're behind on progress'.
Recommended for you
X

Subsea Expo 2017 opinion: Predicting the end of North Sea oil