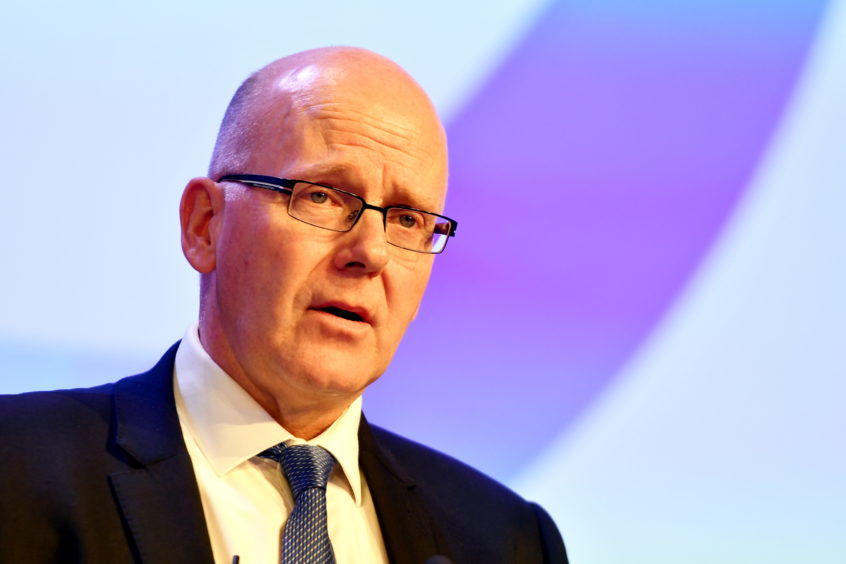 Subsea industry chief Neil Gordon says exemptions to the UK Government's new policy on fossil fuels projects abroad shows the sector's concerns had been heeded.
Last week, the UK Government confirmed it would no longer provide taxpayer funding for supply chain export activities that support overseas fossil fuels projects.
Westminster made the decision following a short consultation and will bring the new policy into force at the start of April.
But it has agreed to a one-year grace period for small businesses to help them adjust – and to a "guarantee" that oilfield service firms with "credible" transition plans can still receive backing.
Neil Gordon, chief executive of Subsea UK, said the government had listened and taken on board concerns about the potential unintended consequences of withdrawing support.
Industry figures had been concerned that supply chain firms who are expected to play a key role in the energy transition would be put under financial strain by the move.
Mr Gordon said: "SMEs make up a large part of the UK's subsea supply chain, with £8 billion in revenues, around half of which is exports.
"The one year exemption will give SMEs, particularly those still in a fragile position financially, time to adjust, ensuring they can maintain export sales which, in turn, support UK jobs.
"Equally, we welcome the acknowledgement that many of the oil and gas technologies, products and services currently exported are transferable into other sectors and, crucially, can help accelerate the energy transition."
Mr Gordon added: "This is a journey that will take time and requires a balanced approach to deliver net-zero, at pace, while protecting the economy and jobs.
"Many of the projects and technologies required to transition are some years away from providing supply chain opportunities at significant scale and it's important that there is recognition of our oil and gas heritage and expertise in delivering net-zero in the UK but also, through our exports, in enabling other countries to embark on their energy transition journey."
Recommended for you

North Sea chiefs make plea for 'stability' ahead of crucial windfall tax vote