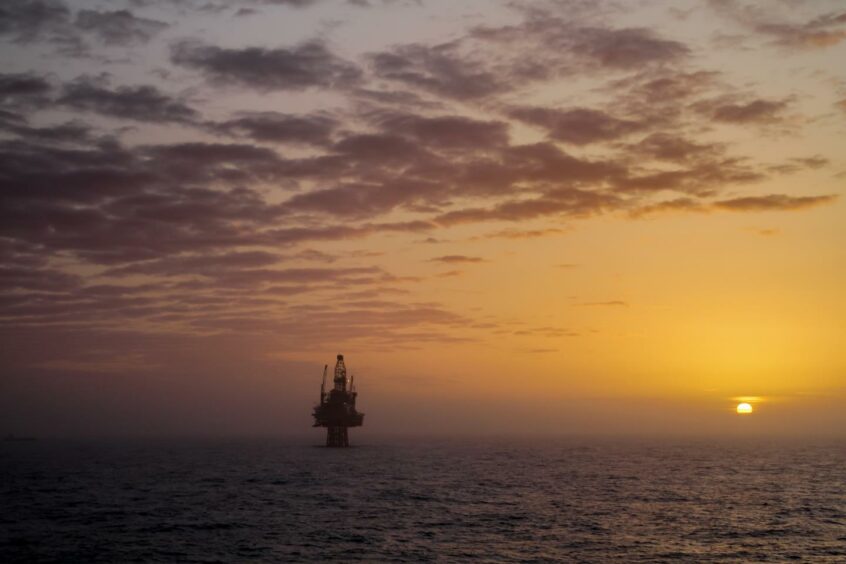 A senior figure at Lloyds Banking set out the challengers for financiers of backing oil and gas during an industry event in Aberdeen on Thursday.
David Johnston, managing director, head of energy and commodities at the financial services group, says investors are under a "huge amount of pressure" to shelve hydrocarbon funds.
It's therefore on industry to push a "very strong narrative" to stress the ongoing importance of oil and gas and the need for new projects.
Calls for public and private funds to be diverted towards low carbon technology are ever increasing, particularly in the wake of COP26.
Environmental, social and governance (ESG) is a key focus for investors, making it harder from exploration and production companies to tap into funds.
Addressing attendees at the Oil and Gas UK (OGUK) event, Mr Johnston said: "It's complicated because we do have a huge amount of pressure coming on for the transition to occur as if it was a light switch, and clearly it's not.
"We need to have a very strong narrative. Rystad put out a presentation earlier this week highlighting the need for new oil fields to be drilled to accommodate for natural depletion.
"That is a challenging narrative in the investment community because there is such pressure on the environmental side of ESG. It's no longer just a returns game and that's part of the challenge that we've got."
Our first speaker this morning – David Johnston, Managing Director at @LBGplc outlines in his presentation how the 10 point plan and the North Sea Transition Deal provides clarity on the #EnergyTransition for institutional investors. pic.twitter.com/55ntClsUY4

— OGUK (@OGUKenergy) December 2, 2021
He also underlined the importance of oil and gas companies having a "transition plan" if they want to raise funds.
Held in person at the P&J Live, the OGUK event focussed on investing in energy in a post COP world.
During the panel session, Shaun Reynolds, transaction services partner at accountancy firm Deloitte, said there has been a "stark change" in the behaviour of investors.
He said: "We probably spend about 50% of our time now supporting investors looking at energy transition opportunities, whether it be transitioning oilfield services companies to be more engaged in the low carbon space, or pure generating capacity that they're looking to acquire.
"It's a very exciting place to be and we get asked quite a lot by local businesses how they can begin to make those changes."
Also on the panel was Nick Dalgarno, managing director at Piper Sandler, who expressed his concern that the oil and gas industry risks "throwing the baby out with the bathwater", with regards to the transition.
Nick Dalgarno @Piper_Sandler – there is a current trend for many to invest in the outcome without understanding the length and complexity of that journey to net-zero emissions. pic.twitter.com/qnw8KnQ4w2

— OGUK (@OGUKenergy) December 2, 2021
He said: "Everyone wants to invest in the outcome, without understanding the length and the complexity of the energy transition journey. We do have a lot of risks in getting there.
"The industry has embraced the transition; we've been cleaning up our act for a long time and continue to do so."
He added: "I think there's a real danger that the finance will just go missing for an industry that is important. The discussion is net zero, let's not forget the word net."
Recommended for you

ESG: delivering 'proper and measurable stewardship'