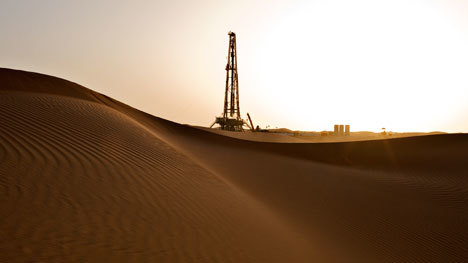 Statoil employees have left Algeria just a couple of weeks after the gas plant where they worked was attacked by terrorists.
The move comes after oil major BP and Statoil both agreed staff would leave the gas fields in In Salah earlier this month.
No workers were injured at the time of the incident.
The Norwegian operator described safety as its "top priority" for staff following the attack.
In 2013, 40 workers were killed at the In Amenas gas plant, including five employees.
Last week, Algeria's army killed four militants who authorities believed were responsible for the incident.
At the time of the attack, a BP spokesman said: "BP has been informed of a rocket attack on the Krechba site at the In Salah Gas Joint Venture in Algeria from outside the site perimeter,
reported at approximately 05:30 AM UK time / 06:30 Algiers time.
"There are no reports of any injuries to personnel at the site and the Central Processing Facility (CPF) has been shutdown as a safety precaution.
"BP's first priority is the safety of people. All BP staff in Algeria have been accounted for and there are no injuries."
Recommended for you

Is the Pemex fire highlighting a profit over people culture?