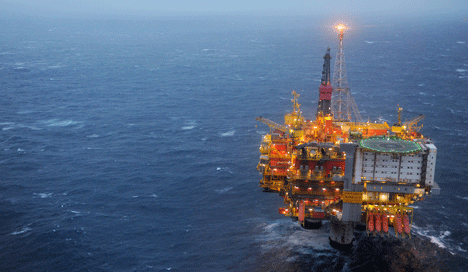 Statoil said its average serious incident frequency (SIF) rose for the 12 months ended September this year compared to the same period in 2015.
The figures come after a number of incidents involving its offshore and onshore operations.
Earlier this week Statoil was called to a meeting with the Norwegian Petroleum Safety Authority (PSA) to discuss the number of incidents on assets included the Statfjord A platform and Mongstad refinery.
In a statement releasing the company's third quarter results it said the number of incidents was 0.8 compared to 0.5 in the same period last year.
A senior union member from SAFE told Norwegian media "enough is enough" and said the incidents were a "concern for us all".
Earlier this week an estimated 600 workers were called to muster and evacuated from the Mongstad oil refinery. No one was injured in the incident.
On Saturday, a gas alarm was sounded on the Snorre A platform in the North Sea.
A week prior to this, a gas alarm was also sounded on the Gullfaks A platform operated by Statoil in the North Sea.
On the same day there was a fire on the Statfjord A platform shut down production for a week.
A day prior to that, there was a gas leak on the Songa Endurance rig on the Troll field.
Recommended for you

Covid sees 16 workers removed from Centrica Rough North Sea platform