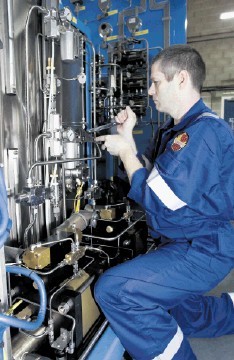 Oil and gas service firm EFC Group has received safety accolades which have become increasingly important in the wake of 2010's Gulf of Mexico disaster.
The Aberdeen firm, which designs and manufactures controls, handling, instrumentation and monitoring systems for the global oil and gas industry, said yesterday it had earned two American Petroleum Institute (API) standards.
EFC said the API licences were increasingly sought after by clients seeking safety assurances following the Deepwater Horizon explosion, which killed 11 workers and led to the largest US offshore oil spill. Chief executive Bob Will said: "Being awarded these licenses assures our clients that EFC product specifications and manufacturing processes meet this internationally recognised standard.
"We expect the award to significantly increase project demand for EFC's well control and subsea solution divisions."
EFC said the accreditation would also help it to meet its international growth plans, and it expected to increase its workforce to more than 100 to meet the anticipated rise in demand, from around 80 people at the moment.