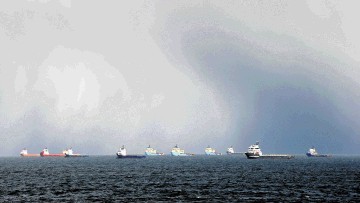 Offshore firms are considering using boats as a contingency to bring workers back to shore, a union leader said last night.
A decision to resume flights of some Super Puma helicopters has helped to ease a backlog that had developed since Monday's ditching incident.
But it is believed there are still hundreds of workers offshore who should already have returned home, while others are awaiting transport to North Sea platforms.
RMT union regional organiser Jake Molloy said that delays were part and parcel of working offshore, and stressed that the decision to suspend flights of EC225's were correct.
But he said some workers have discussed the possibility of "billy pughs" – which are used to lift people on and off platforms from boats – being utilised.
He said: "As far as we are led to believe, these are normally used for emergency purposes, and the current situation does not constitute an emergency.
"But the fact that they are being asked about suggests to me that some companies are clearly considering the use of marine transfers."