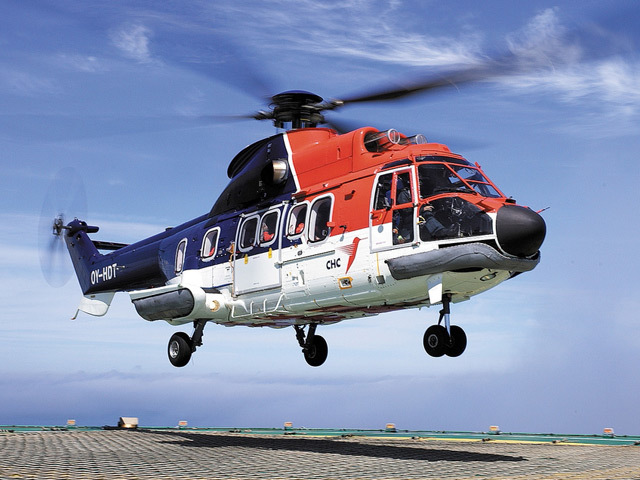 A UK Government minister has played down concerns about new helicopter safety rules which will require 28,000 offshore workers to be retrained.
Aviation Minister Robert Goodwill said the measures were "achievable and realistic", denying they could lead to a rise in the number of flights or risk safety.
An offshore trade union leader called for a rethink on some of the proposals last night.
After an investigation into the recent spate of North Sea helicopter ditchings, the Civil Aviation Authority (CAA) said last month that from June 1 passengers would only be able to fly if they had specialist emergency breathing equipment, or the helicopter had an extra flotation system.
If neither was in place by the deadline, seating on helicopters would be restricted to those next to an emergency exit.
Helicopter operators and trade unions were sceptical that workers could be retrained to use the new "category A" breathing equipment by June 1, or that the floats could be installed, because the technology does not yet exist.
It has led to claims that the most likely result will be that all passengers will have to sit next to a window, reducing the number able to fly, resulting in more flights.
In response to parliamentary questions, Goodwill admitted there was currently no "category A" breathing equipment in use in the UK and Norwegian sectors, but that a military-designed system was "commercially available".
"I am satisfied that implementing the recommendations in the CAA review will lead to improvements in safety and that all the changes proposed are both realistic and achievable," he added.
"I do not see that recommendations contained in the review will have any significant effect on the annual number of offshore helicopter operations."
Jake Molloy, RMT union organiser, said raising the number of helicopter journeys required could risk job losses or maintenance being postponed.
"There's a much bigger picture to be taken on board," he said.
"I don't think workers genuinely have taken on board just what this category A breathing system actually means.
"It will require every single offshore worker, 28,000 workers, having to go through specific training in its use and there are inherent risks with the use of a pressurised system, because a failure to use it correctly can damage your lungs."