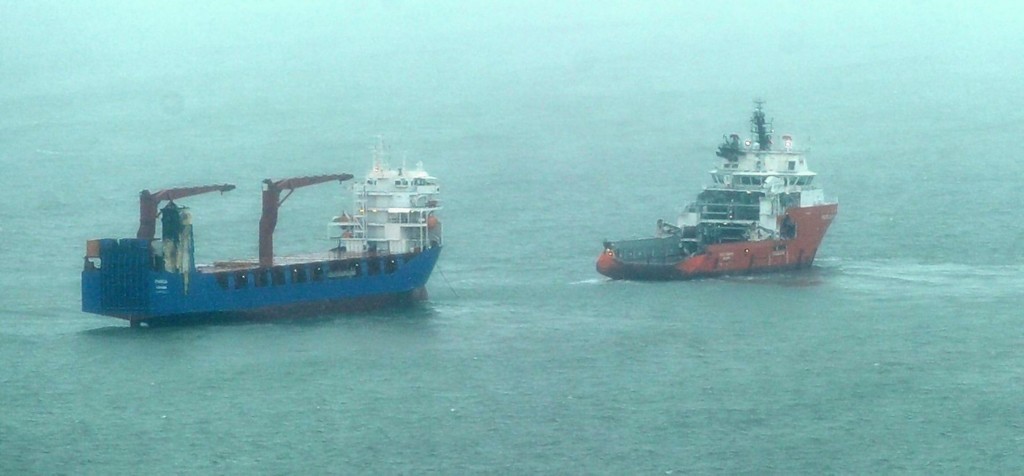 Oil workers had to be evacuated from a platform in the North Sea after a cargo vessel carrying radioactive waste began drifting towards it.
The Denmark-registered Parida, which was carrying a cargo of radioactive concrete waste from Scrabster to Antwerp, lost engine power after a fire broke out in one of her funnels at about 8pm on Monday.
The crew shut down her engines as they tried to carry out repairs.
The vessel was drifting around 30 miles north of the Moray coast, and about seven miles from the Beatrice platforms which is owned by Ithaca Energy.
Wood Group is the current operator and duty holder.
Workers were safely evacuated from the Beatrice oil platform as a precaution and accounted for.
A spokesman for the Coastguard said: : "It's being taken into the Cromarty Firth by a tug vessel, there's no search and rescue this stage, we're just monitoring it at this point until it goes into port.
"The rig was evacuated because the vessel suffered a fire and was not under control. It was drifting towards the Beatrice and there was a chance it could have collided, and that's why it was unmanned. It was drifting because the fire had disabled it's ability."
All 52 people on the platforms were evacuated to RAF Lossiemouth by rescue helicopter 137 from RAF Lossiemouth and coastguard helicopter 102 from Sumburgh.
The Beatrice platform remain unmanned.
The spokeswoman added that the radioactive waste on board the boat was of a "very small quantity".
The radioactive waste is said to have come from Dounreay, in Thurso, and was being delivered from Scrabster to Antwerp, Belgium.
Two emergency tugs were dispatched to assist the Parida.
The Parida, which was en route from Scrabster to Antwerp, had 15 people on board.
Environment Secretary Richard Lochhead said the Scottish government was "closely monitoring" the incident.
He said: "A Scottish government resilience meeting has taken place with key partners including Police Scotland and the Maritime Coastguard Agency, which is co-ordinating an operation to stabilise the vessel and ensure it is safely recovered to harbour.
"Ministers have been briefed and Scottish government officials are engaging closely with the Nuclear Decommissioning Authority, the UK government and key partners to ensure appropriate response arrangements are in place."
A spokeswoman for Wood Group said: "Wood Group PSN can confirm that all 52 personnel on the Beatrice Alpha platform were evacuated from the installation late on Tuesday evening.
"The precautionary downmanning was ordered by the installation manager when a cargo vessel lost power approximately 15 miles away at around 2100 hours. Production has been shut down and systems have been depressured.
"Prior to evacuation all personnel onboard the installation were called to muster, all were accounted for and no injuries reported.
"Coastguard in Aberdeen deployed two search and rescue helicopters from Lossiemouth and Sumburgh to assist in the controlled downmanning. All personnel were taken to Lossiemouth and will either return home or be transferred to Aberdeen.
"The company's shore-based emergency team is co-ordinating support services and is in contact with all relevant authorities."
Recommended for you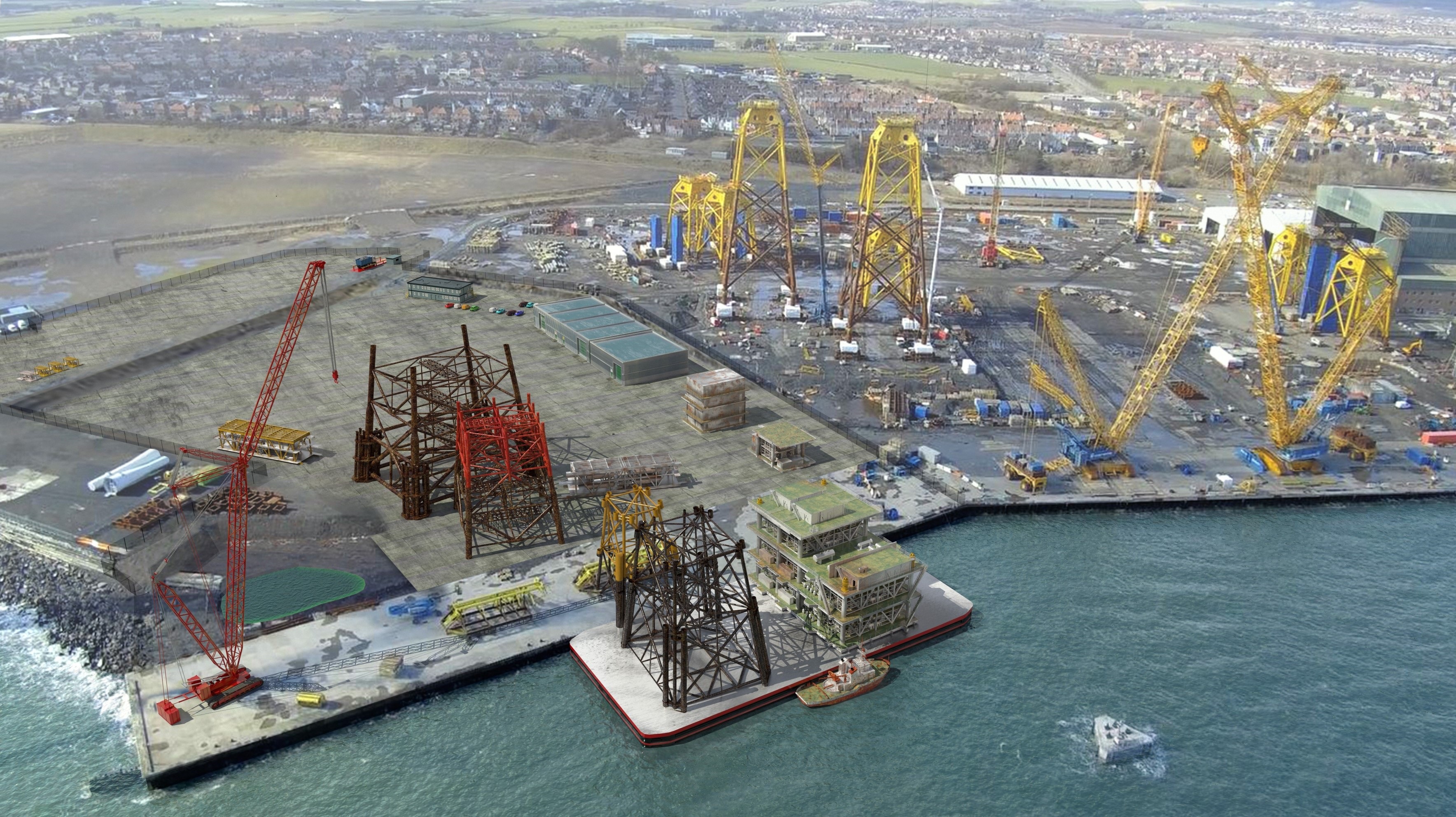 Spirit Energy gas platforms to be dismantled in Fife