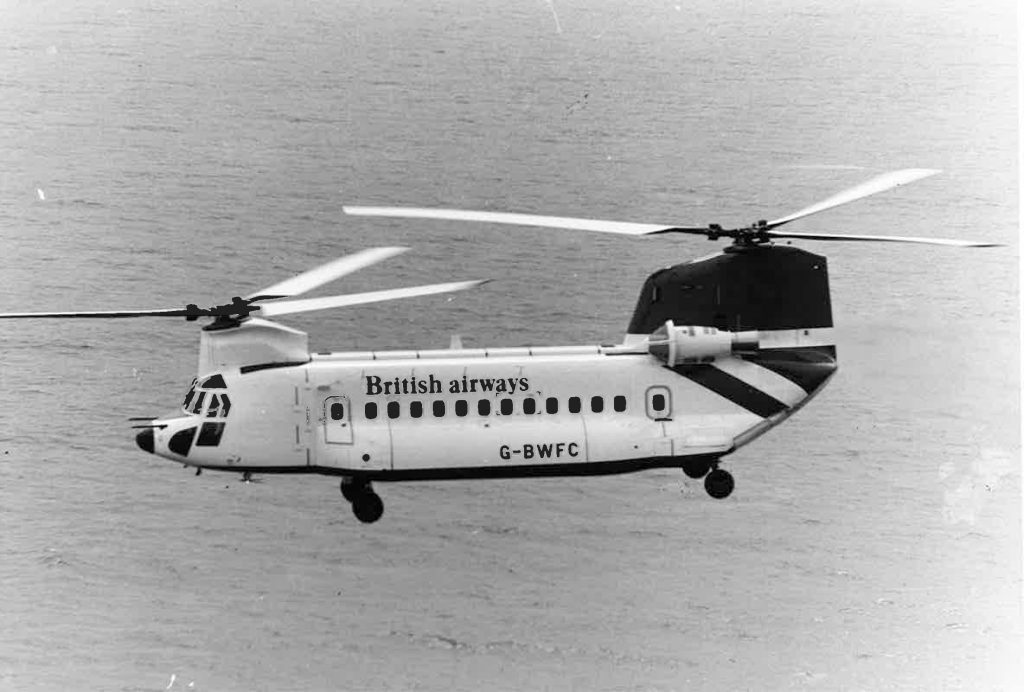 A letter to Aberdeen press in the wake of the Chinook helicopter disaster showed the extent of fear among partners of those flying offshore.
Energy Voice has uncovered a piece written collectively by the 'Cormorant Field Oil Wives' which describes how they had "no faith" in the helicopter model.
They describe how, even if their husbands and boyfriends are unable to speak out publicly, the wives cannot be "gagged".
The piece has been republished in full below.
North Sea wives have no faith in Chinooks
Sir-We hear a lot about the emotional response from Shell Expro offshore workers, following the recent helicopter disaster. As wives of those who have, up to now, flown weekly to the northern North Sea oilfield in Chinook helicopters, we would like to put the record straight.
Emotion has cause. Emotion also gets influenced by such irresponsible, threatening statements as were reported recently to have been made in an interview with your newspaper by Mr John Moorhouse, Shell's head of public relations. He claims to have been misquoted, taken out of context, etc.
However as a presumably highly-trained PR man, he could not have been that misquoted. His threat was clear.
The emotion Mr Moorhouse has instilled in Shell employees is anger. Fear was already present before the recent tragedy…fear of losing one's husband and the father of one's children, due to commercial interest.
Let us look at the facts.
In the last two-and-a-half years, one Chinook has disintegrated with the loss of 45 lives. Another ditched at sea and subsequently turnover over on a day records show was one of the five calmest days of 1984. If the ditching had occurred in a heavy sea, that aircraft, too, might have sunk with great loss of life, due to the lack of suitable escape exits for an aircraft employed in long haul operations in the northern North Sea.
Civil Aviation Authority accident figures show that the fatality rate for passenger travel in helicopters is eight times that for fixed-wing aircraft. Surely, any responsible operator must be careful to select the safest helicopter.
We are fed up with the subjective, commercially-inspired remarks made by British International Helicopters. Let us look at the facts concerning the reliability of the Chiniook.
The normal role of the Chinook is to fly direct from Aberdeen to Cormorant Field, a flight time of 2.5 hours each way.
Our husbands make 23 trips to the field each year in this "flying coffin" (as it is now known), or 115-flying-hours a year. On average, our husbands expect spend another 15 years working offshore, or 1725 hours going to and from work.
The Chinook flying pattern for Shell to the northern is four flights a day, five days a week, 52 weeks a year – or 5200 flying hours a year.
We can assume a risk of two potentially catastrophic accidents every three years, or one every 7800 flying hours.
If our husbands continue to fly in this "reliable", "superb performance" aircraft (the words of BIH Scottish chief), we wonder who among us will be widowed by the "flying coffin".
A caring, responsible company like Shell cannot ignore the facts.
If they ever offer the "coffin" for North Sea service again, we would rather see our husbands jobless than be widows.
Any attempt to reintroduce the aircraft would result in a total walkout from the heliport and even Shell cannot operated if they fire all their workforce.
So, while our husbands cannot express themselves, even in Shell's Cormorant Field they cannot gag the wives.
We should like to express our deepest sympathy to those who lost their nearest and dearest in the recent tragedy and wish them well in their flight for what will never be compensation for their loss.
Signed Cormorant Field Oil Wives
Recommended for you

Man rescued after going overboard from ship near Shell North Sea platform