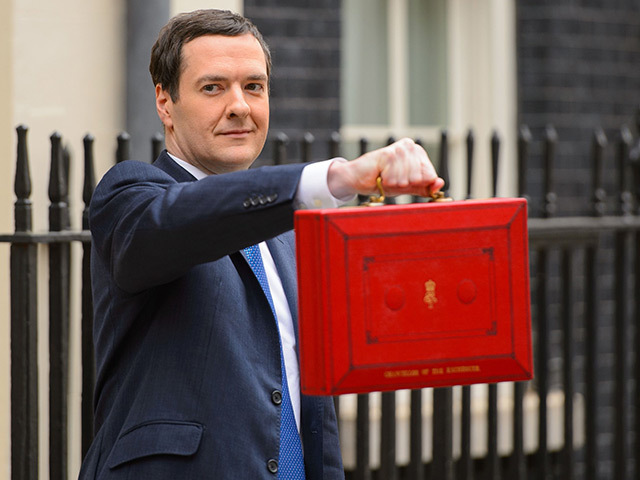 More than 90% of readers who took part in an exclusive Energy Voice poll believe Chancellor George Osborne still has more to do in supporting the North Sea oil and gas industry.
When asked the question 'Did the Chancellor do enough to support the North Sea this Budget' only 6% of voters agreed he had.
However 93% of participants echoed sentiment from the sector that the Chancellor could have gone further.
The figures come after Osborne was accused of "tinkering around the edges" in the budget, at a time when the offshore sector needed decisive action to help its recovery.
In March, the industry had hailed a package of budget measures that included a complete reversal of the infamous 2011 supplementary charge raid, as well as surprise 15% cut in the petroleum revenue tax, and new tax allowances.
In his post-election Budget, the Chancellor confirmed that they would go ahead and said he would extend tax breaks so they cover the leasing of production vessels, maintenance work, and money spent on improving production efficiency.
The move should benefit about 125 firms and cost the government about £5million a year.
In a second poll on the back of the Budget announcement, readers were also asked how high the supplementary charge should be.
Almost a third of voters believed the charge should be higher than 20%, with the second most popular figure being 10%.
A total of 23% believed the perfect number would be 15% while less than 10% thought it should be 20%.
Scottish Energy Minister Fergus Ewing said the Budget had represented a missed opportunity for the North Sea.
Industry body Oil and Gas UK welcomed the Government's confirmation it would be broadening the types of investment qualifying for an allowance, as well as the phased 2% cut in corporation tax for non-ring fenced trade.
Chief executive Deirdre Michie said following the Chancellor's speech to the House of Commons: "With continued signs that investment in the UKCS is falling rapidly, it is vital the scope of the Investment Allowance, announced in the March Budget, encourages all forms of productive investment if it is to provide the strongest engine for growth. "
Recommended for you

Calls for North Sea windfall tax to ease energy price spike