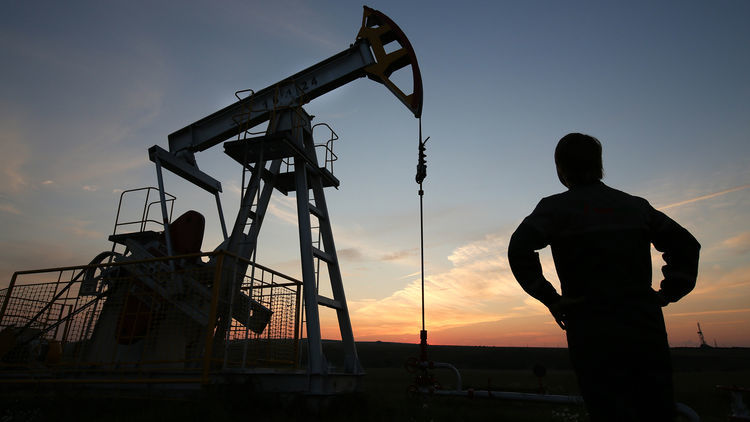 Crude is stabilizing around $50 a barrel and may only average $55 next year as the global oversupply continues to cap prices, according to two of the world's top oil executives.
The past few weeks have seen prices "more or less" steady at around $50, Rainer Seele, chief executive officer of Austria's OMV AG, said Thursday in an interview in St. Petersburg. Central Europe's largest oil company sees crude averaging $40 a barrel this year and $55 in 2017, he said.
Oil-market volatility surged following OPEC's December decision to abandon an output ceiling that had helped prop up prices. Crude tumbled, before starting a four-month rally as unexpected outages and a slide in U.S. output trimmed the global glut. Yet the recovery remains "fragile" as disrupted supplies return to the market and OPEC members pump more than expected, Goldman Sachs Group Inc. said this week.
The kind of volatility that saw prices top $100 in 2014 and sink below $28 in January won't be repeated in the "medium term," Vagit Alekperov, CEO of Russia's Lukoil PJSC, said at the St. Petersburg International Economic Forum. Oil will average $50 this year and $55 to $60 in 2017, he said in an interview.
That's more optimistic than Russian Energy Minister Alexander Novak, who forecast next year's price at an average $50 a barrel.
"It is very unlikely that the prices are going to be high in the forthcoming few years," he said in an interview with Bloomberg Television. "There is a lot of oil in the world."
Benchmark Brent crude is trading at about $47 a barrel in London, still less than half its price in mid-2014. Oil companies have sold assets, canceled projects and cut thousands of jobs to weather crude's collapse. BP Plc, which has long warned prices will stay "lower for longer," now sees oil above $50 a barrel by the end of 2016.
The current level is "very sustainable," CEO Bob Dudley told reporters in St. Petersburg. The market will be balanced by the end of the year, he said.
Rosneft OJSC, Russia's largest oil company, sees equilibrium taking a little longer. A rebalancing is more likely in 2017, CEO Igor Sechin said at the forum. U.S. shale-oil producers, taking the role of market regulator from OPEC, can bring back output at current prices, he said.
Recommended for you
X

Infrastrata and Baron strike out at Woodburn Forest