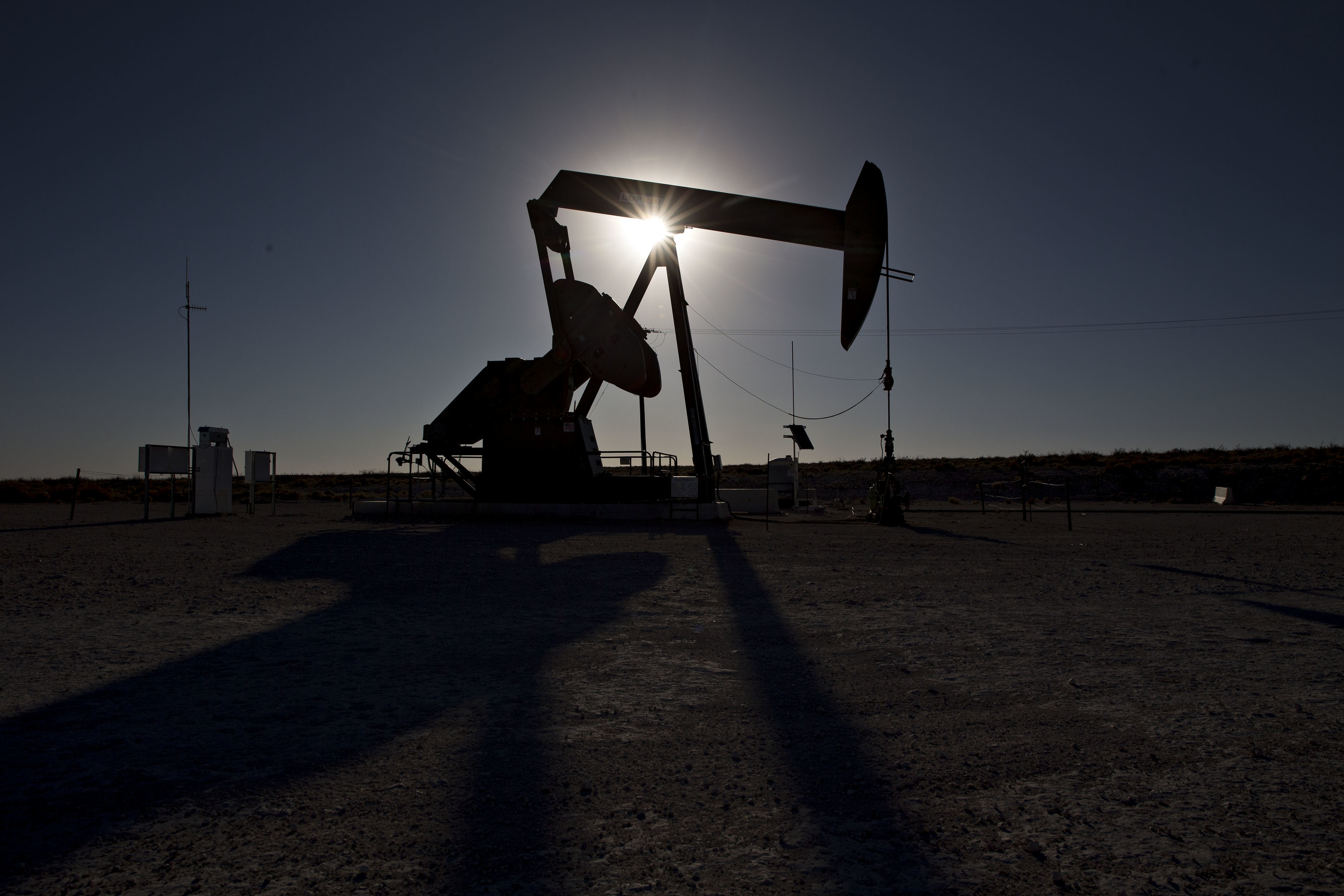 Oil held gains near $71 a barrel after escalating conflict in the Middle East raised geopolitical risks and as most OPEC members cut output more than required last month.
Futures in New York were little changed after rising 0.4 percent on Monday. Dozens of Palestinians were killed in clashes with Israeli troops in Gaza after the U.S. opened an embassy in Jerusalem. Meanwhile, Saudi Arabia pumped the least crude since output cuts began in early 2017, with all nations in the Organization of Petroleum Exporting Countries except Iraq exceeding or matching curbs pledged under a deal aimed at clearing a glut.
Oil rallied this month to the highest since 2014 as tensions in the Middle East escalated and after U.S. President Donald Trump withdrew from a 2015 accord that had curbed Iran's nuclear program in exchange for sanctions relief. Investors are watching whether OPEC and its allies such as Russia intend to end output cuts and increase production if renewed American measures restrict the Persian Gulf state's exports.
"The clash in Israel worsened market sentiment over geopolitical risks in the Middle East, even though it wouldn't directly impact oil's supply and demand," Mikiko Tate, a senior analyst at Sumitomo Corporation Global Research Co., said by phone from Tokyo. "Saudi Arabia appears to be focusing more on pushing up crude higher rather than restoring the balance in oil's supply and demand, and that is underpinning prices."
Saudi Energy Minister Khalid Al-Falih had signaled last month that the kingdom is prepared to keep supply restrained, even though inventories are back to normal.
West Texas Intermediate crude for June delivery traded at $71.05 a barrel on the New York Mercantile Exchange, up 9 cents, at 1:06 p.m. in Tokyo. Prices rose 26 cents to close at $70.96 on Monday. Total volume traded was about 47 percent below the 100-day average.
Brent for July settlement added 9 cents to $78.32 a barrel on the London-based ICE Futures Europe exchange. Prices on Monday gained $1.11 to close at $78.23. The global benchmark crude traded at a $7.23 premium to July WTI.
Futures for September delivery rose 1.4 percent to 472.2 yuan a barrel on the Shanghai International Energy Exchange. The contract fell 1.2 percent on Monday.
Saudi Arabia pumped 9.868 million barrels a day last month, the lowest since January 2017, according to OPEC's monthly report. The numbers provided by the group's biggest producer indicate that if the kingdom chose to compensate for Iran, it could increase output by about 190,000 barrels a day and still respect the limit agreed with fellow members.
OPEC's compliance with crude-output cuts was at 166 percent in April, compared with a revised 167 percent in March, according to Bloomberg calculations from the producer group's secondary-source data published Monday. Iraq's compliance was at 63 percent, and it was the only member not to have curbed production as agreed under a deal that took effect Jan. 1, 2017 and is scheduled to run through the end of 2018.
Fifty-five Palestinians were killed in confrontations with Israeli troops Monday after tens of thousands converged on the Gaza Strip border to protest the U.S. embassy. With more than 1,200 people wounded by live fire, it was the deadliest day in Gaza since Hamas's last war with Israel in 2014.
Other oil-market news:
Trump issued a memorandum allowing for cuts to purchases of Iranian crude and oil products by or through foreign financial institutions. U.S. crude stockpiles probably fell 1.5 million barrels last week, according to the median estimate of analysts surveyed by Bloomberg. Crude inventories at the Cushing, Oklahoma, pipeline hub rose by an estimated 550,000 barrels last week, according to a forecast compiled by Bloomberg.
Recommended for you
X

OEG appoints senior vice president for Gulf of Mexico