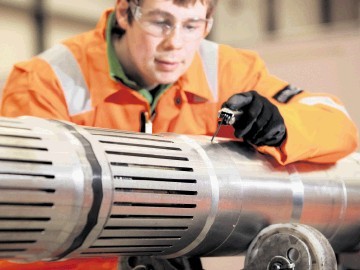 Aberdeen-based energy service firm Read Well Services has been split into two sister companies.
It has been divided into Meta – focusing on downhole isolation – and Read Cased Hole, which will provide downhole well assurance.
Meta opened the doors of its headquarters in Aberdeen yesterday after investing £500,000 in premises at the Aberdeen Energy Park at Bridge of Don.
It employs 50 people but wants to add at least 15 to its workforce before the end of the year to help it to achieve annual turnover of £8.7million.
Meta chief executive Kevin Stewart said the firm had already signed deals worth £3million this year and a further £4.5million of work was in the pipeline.
He added: "The new strategy will allow both Aberdeen companies to focus on distinctive growth strategies better suited to each product line and technology, which can be tailored to their respective clients in different locations."
Meta is owned by a consortium led by specialist oil and gas investor Energy Ventures and also includes Viking Venture and KLP.
The owners invested £18.5million to acquire Read Well Services in 2010.