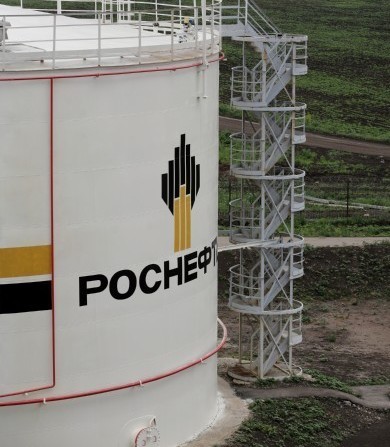 Rosneft, the Russian oil producer, has increased its net profit by 2% to $5.2billion (355billion roubles).
However, fourth quarter income fell by more than half to 53billion roubles from the previous quarter.
Revenues for 2015 declined by 6.4% to 5.15trillion roubles, while earnings before interest, tax, depreciation and amortisation (EBITDA) rose by almost 18% to 1.25 trillion roubles.
Its net debt was down by 47 percent to $23.2 billion as of the end of the year thanks to prepayments under long-term oil supply contracts.
Commenting the results, chairman I.I. Sechin, said: "In quarter four 2015 upstream operating expenses per boe and maintenance expense of the Russian refinery in RUB terms slightly increased in comparison with quarter four 2014, despite of the growth in industry prices by 10.7%.
"Increase in earnings before interests, tax and depreciation by 17.8% in 2015, in terms of significant decline in ruble and dollar denominated oil prices show an effective control over operating costs that allowed the company to reduce its debt burden considerably, significantly increasing the sustainability of the business in challenging macroeconomic environment"